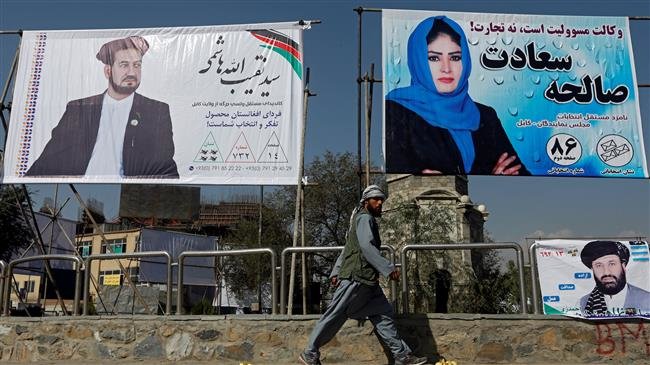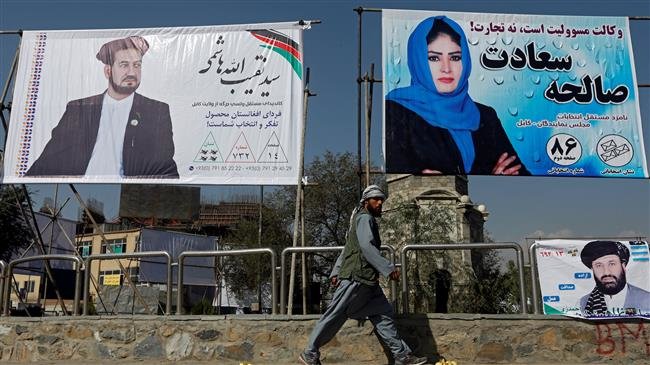 A bomb attack has hit an election campaign rally in eastern Afghanistan, killing at least 13 people and wounding many more.
Nangarhar provincial governor's spokesman Ataullah Khogyani said an assailant blew himself up at the rally of parliamentary candidate Abdul Nasir Mohmmand in Nangarhar Province on Tuesday.
He added that at least 13 bodies were taken to hospitals while more than 30 people were injured.
Other officials said the death toll was expected to rise.
Campaigning for the October 20 legislative elections began on Friday, and security officials have warned of the danger of militant attacks during the campaigning season.
The polls were originally set to be held in 2015 following presidential elections the previous year but were repeatedly pushed back due to security fears and logistical problems.
Candidates will contest the 249 seats in the National Assembly for five-year terms. Regional elections will also be held in districts across Afghanistan.
"Elders were speaking at the meeting when there was suddenly a huge blast," said Sayed Humayoun, who was attending the meeting in Kama district, outside the provincial capital, Jalalabad.
"I was knocked unconscious, but when I opened my eyes, there were bodies scattered all around the blast area," he added, saying that he could see dozens of dead and wounded people on the ground.
Sohrab Qaderi, a member of the provincial council, said nearly 250 people were attending the rally. He also put the death toll at 30.
No group immediately claimed responsibility for the attack. Both the Taliban and Daesh terrorist groups are present in Afghanistan.
The Taliban has warned Afghan people against taking part in the elections. Dozens of people have already been killed in militant attacks on voter registration centers.