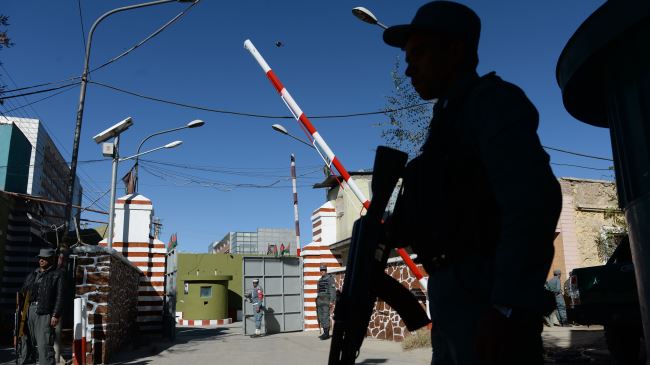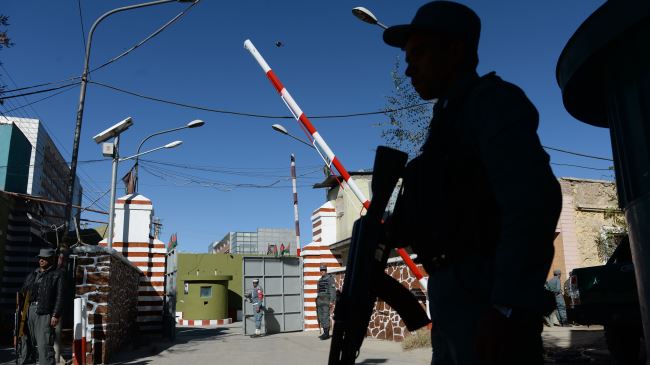 A senior Afghan police official has reportedly been killed after a bomb explosion targeted a police headquarters in the central part of the Afghan capital, Kabul.
Reports say Kabul Police Chief Zahir Zahir was the target of the Sunday explosion.
"I'm fine, but one of my best officers, my chief of staff Yassin Khan, was killed and six were wounded," Zahir said after the blast.
A bomber in police uniform "was stopped trying to enter my room, he detonated his explosives," he said, adding that security forces are "investigating how he entered the police headquarters."
The Taliban militant group has claimed responsibility for the blast.
"The attack was carried out by Maulawi Yaya Badakhshani inside Kabul police HQ while foreign advisors and police were meeting," said Taliban spokesman Zabiullah Mujahid.
There have been no immediate reports of foreign casualties.
Elsewhere in the Afghan capital, a roadside bomb went off, causing no casualties.
The Taliban militants have stepped up their attacks against the Afghan government, foreign forces and civilians.
The group has vowed to escalate the attacks on Afghan forces and US-led troops, their bases, diplomatic missions and vehicle convoys before foreign forces exit the country at the end of 2014.
The US and its allies invaded Afghanistan in 2001 as part of Washington's so-called war on terror. The offensive removed the Taliban from power, but insecurity remains across the country despite the presence of thousands of US-led troops.