Palestine
Blood Sucker zionist minister Livni calls their puppet Abbas to rule in Gaza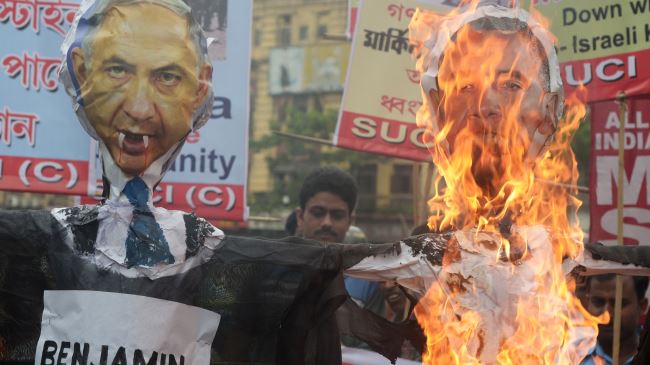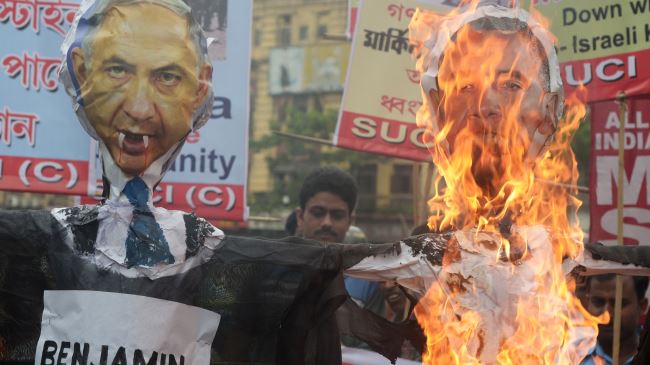 zionist Justice Minister Tzipi Livni said Hamas' rule in the Gaza Strip should be transferred to the Palestinian Authority and its President, Mahmoud Abbas, Israel's Yedioth Ahronoth newspaper reported yesterday.
Livni pointed out during a closed-door meeting at the israeli Institute for National Security Studies that Tel Aviv now has a real chance to get the world on board and create an international front to fight Hamas and reduce its growing forces and prevent them from achieving any new achievements.
"Israel, with the help of the international community, must establish a few principles including to preventing Hamas growing strength, control the border crossings and return Mahmoud Abbas and the Palestinian Authority to Gaza and make it the only legitimate authority there," she said.
Livni noted the need to prevent financing terrorism and to distinguish between civilians in Gaza and Hamas elements and to reconstruct the sector through abstraction and control only.
The zionist minister and chief negotiator said the talks she conducted with world leaders during the past two weeks led her to believe that there is a real opportunity to get the world powers on board which is "important to the security of the Jewish state now and in the long run and an opportunity that should not be missed".