Palestine
"Blood to Be Answered with Blood" :Palestinian Resistance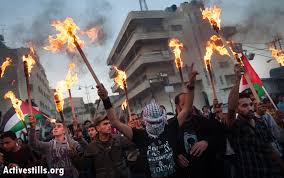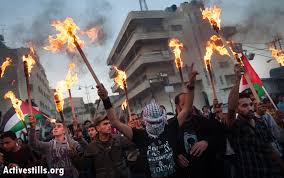 Palestinian Popular Resistance Committee (PRC) in Gaza warned on Thursday it will no longer show patience to the killing of Palestinian demonstrators, as protests along border with Occupied territories continue.
As it called for high participation in the border protests, PRC warned the Israeli occupation that "blood will be answered with blood."
Earlier on Israeli occupation forces killed a 15-year-old Palestinian and injured 15 others in protests along the border fence in northern Gaza.
Tensions have been running high near the fence since March 30, which marked the start of a series of protests dubbed "The Great March of Return." Palestinian protesters demand the right to return for those driven out of their homeland.
More than 190 Palestinians have so far been killed and over 20,000 others wounded in the renewed Gaza clashes, according to the latest figures released by the Gaza Health Ministry.