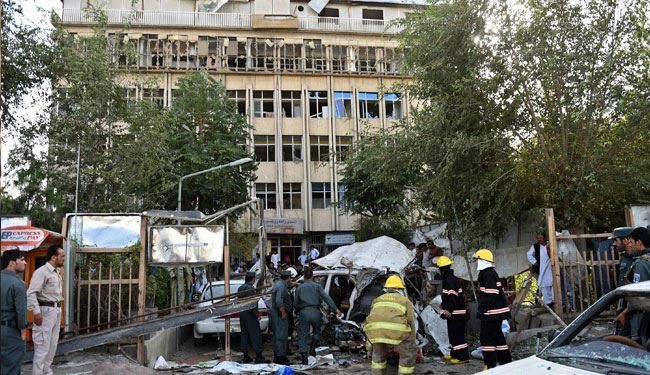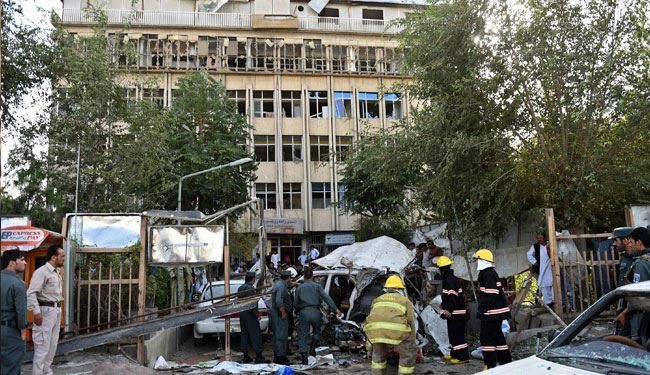 At least 39 people were killed and 66 other were injured in Saturday attacks in 2 suicide car bombing of Taliban targeting a NATO convoy in Kabul, and local militiamen in northen Afghan province of Kunduz.
In the first attack the dead included three civilian contractors with the military alliance, NATO said in a statement.
The convoy was travelling on a busy street in east Kabul near a private hospital, said Interior Ministry spokesman Najib Danish. Most of the victims were Afghan civilians. The Taliban denied responsibility.
In the Kanduz the incident took place in Khanabad district at a gathering of the pro-government militia, also known as arbakis, late Saturday, Kunduz police spokesman Sarwar Hussaini says.
Dozens of people were killed in attacks in Kabul and other region of country earlier this month, one of the bloodiest in recent years.
The violence prompted Afghan President Ashraf Ghani to urge Pakistan to crackdown on Taliban insurgents in the country's northern tribal areas.