Syria
Bloody Infighting in Idlib Results in Tahrir Al-Sham's Control over Several Ahrar Al-Sham Positions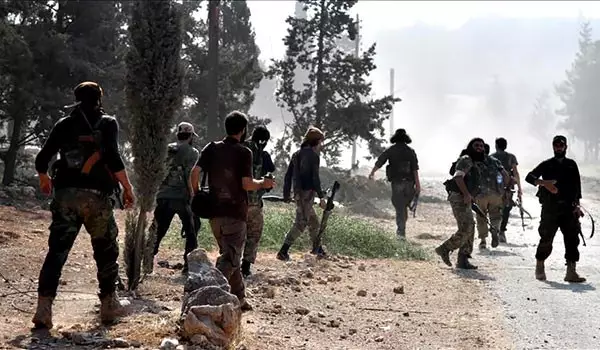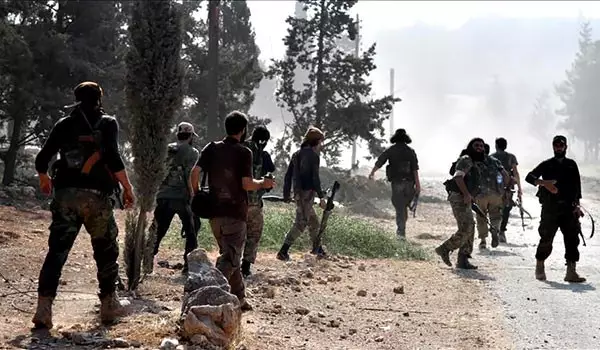 Intensified clashes between Ahrar al-Sham and Tahrir al-Sham Hay'at (the Levant Liberation Board or the Al-Nusra Front) in Southern Idlib resulted in the latter's control over several towns and villages on Thursday.
The clashes erupted in the towns of Saraqib, Sarmada, Khan al-Sobol, Ariha, Salqin, Abli and Kalki, leaving tens of terrorists dead and wounded from both sides.
According to reports, Tahrir al-Sham took control of the villages and towns of Harem, Azmarin, al-Dana, al-Habit and al-Amar and the Sraqib silos.
After the development, Ahrar al-Sham attacked the town of Hazarin, occupied by Tahrir al-Sham on Wednesday, by tanks.
Meantime, during the clashes, the main roads of Idlib province were closed and the civilians in the region were strongly scared.
Relevant reports said that Tahrir al-Sham had also on Wednesday engaged in fierce clashes with Ahrar al-Sham rival terrorist group in several regions in Southern Idlib and managed to take control of several positions.
A fresh round of heavy infighting erupted between Tahrir al-Shan and Ahrar al-Sham in the villages and towns of Iblin, Haas, Kansafreh, Hazarin, Kafr Nabal, Kafruma and Idlib, leaving several militants dead or wounded.
A number of militants from both sides were captured too.
Field sources reported that Tahrir al-Sham took control of Ahrar al-Sham's checkpoint along Hawarin-Kafr Nabal road, the town of Hazarin and another checkpoint at the Western entrance of the town of Kafruma in Southern Idlib.
The sources said that Ahrar al-Sham dispatched more forces and equipment to the town of Hazarin in Idlib's countryside to attack the positions of Tahrir al-Sham.
Also, Tahrir al-Sham sent a large volume of military hardware to the villages of Jabal (mount) al-Zaweiyeh.
Based on the field reports Tahrir al-Sham and Ahrar al-Sham have engaged in heavy fighting in the villages of Jabal al-Zawiyeh up to the village of Haas.
The reports added that the two warring groups have gone on full alert in Bab al-Hawa passageway and Northern Idlib.