Africa
Boko Haram attack kills eight people in NE Nigeria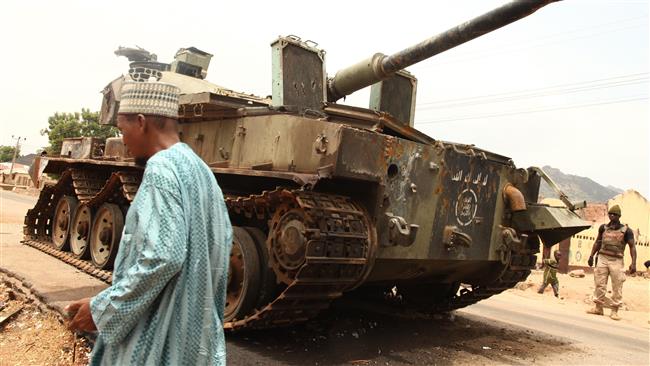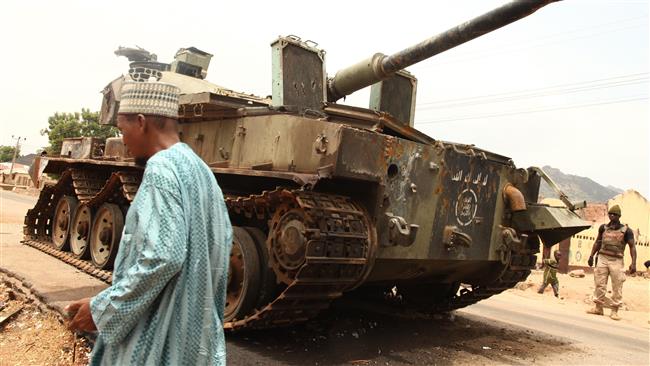 Eight people have lost their lives in Nigeria's northeastern Adamawa state in a bomb attack at a cattle market, officials say.
The explosion occurred outside a crowded livestock market in Garkida village, 165 kilometers (102 miles) north of the state capital Yola, at about 1:15 p.m. local time (1215 GMT) on Tuesday.
State assembly lawmaker Jerry Kundusi said that 14 others were also injured in the attack, adding that the bombing was carried out by Boko Haram Takfiri militants.
On Saturday, at least three people were killed and seven women abducted by the Takfiri terrorists in Adamawa state.
The latest spate of Boko Haram violence come despite the government's declaration in March that the state was "cleared" of the militants.
Boko Haram, whose name means "Western education is forbidden," controls large parts of northeastern Nigeria. Cameroon, Chad, Niger and Nigeria are the four African countries that have been directly affected by the growing threat of Boko Haram in recent months.
Boko Haram says its goal is to overthrow the Nigerian government. It has claimed responsibility for a number of deadly shooting attacks and bombings in various parts of the country since the beginning of its militancy in 2009, which has so far left about 15,000 people dead and displaced about 1.5 million others.
Boko Haram recently pledged allegiance to the ISIL terrorist group, which is mainly operating in Iraq and Syria.
Back in February, the four countries together with a contingent from Benin launched a joint campaign to confront the threat from Boko Haram in the region.