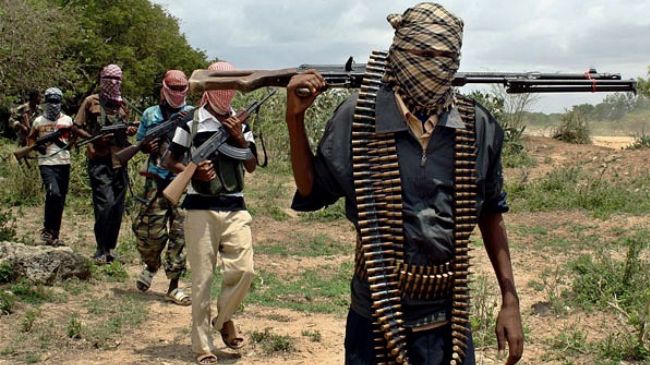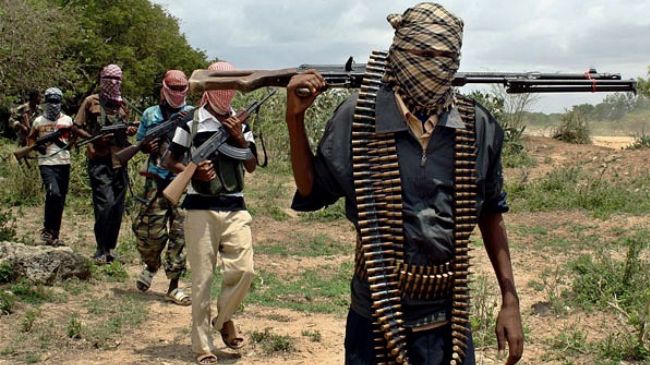 A leading commander of Boko Haram Takfiri militants has been killed in clashes with Nigerian armed forces in the northeastern state of Borno, reports say.
According to a Nigerian army officer, a feared commander, known only as Amir, along with 200 other militants was killed after a battle on Friday in Konduga town, located 35 kilometers from Maiduguri, which is the capital of Borno.
He added that a Boko Haram video journalist was also killed in the fighting.
The officer, whose name was not mentioned in the reports, further said that there were no casualties on the side of the military.
The development comes as Boko Harm Takfiris in recent weeks have captured a string of towns stretching over 200 miles (320 kilometers) alongside Nigeria's northeast border with Cameroon.
The militants also have attacked a town and villages across the border in Cameroon, but Cameroonian troops reportedly beat them off and forced them back across the border into Nigeria.
Nearly 650,000 Nigerians have fled their homes due to Boko Haram attacks and are displaced inside the country, while thousands more have taken refuge in neighboring countries, the United Nations High Commissioner for Refugees says.
Boko Haram — whose name means "Western education is forbidden" — says its goal is to overthrow the Nigerian government.
It has claimed responsibility for a number of deadly gun and bomb attacks in various parts of Nigeria since the beginning of its militancy in 2009. Over 10,000 people have so far been killed in the assaults.