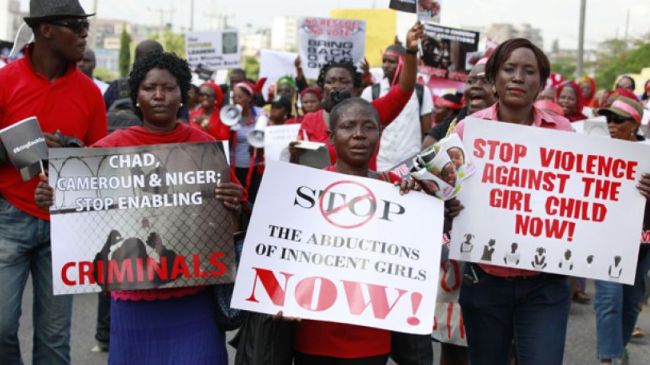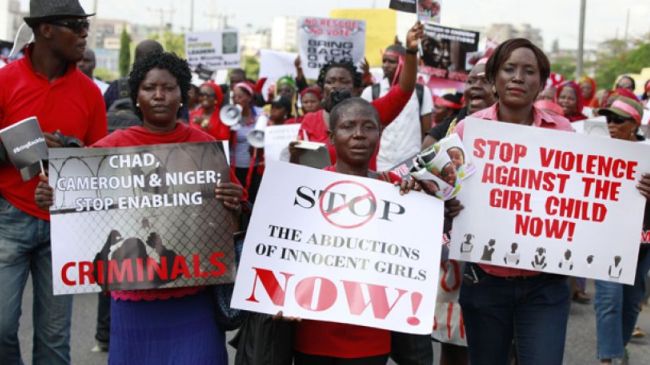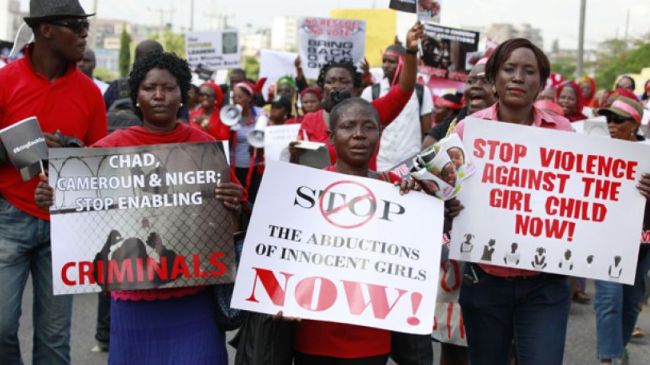 Gunmen from Boko Haram group have abducted at least eight more teenage girls in the violence-wracked northern Nigeria.
The militants kidnapped the girls in the early hours of Tuesday morning in a village in the country's troubled north.
"They were many, and all of them carried guns. They came in two vehicles painted in army color. They started shooting in our village," media outlets quoted local residents as saying
Nigerian secruity sources say the girls were taken on trucks, along with livestock and food.
Boko Haram has already kidnapped over 200 schoolgirls and has threatened to sell them into slavery.
The United nations and human rights groups have expressed deep concern over the issue.
The UN human rights office says such a move is banned under international law and may constitute a crime against humanity.
The office has further urged Boko Haram to immediately return the girls to their families unharmed.
The gunmen initially abducted 276 girls three weeks ago from their boarding school in Chibok, northern Nigeria. At least 53 of the girls managed to escape.
Meanwhile, hundreds of women have held rallies in several cities this week to vent their anger at security forces for their failure to rescue the girls. The protesters have vowed to continue their campaign until the abducted students are freed.
Several regions of Nigeria have been also hit by deadly violence in recent months.
In May 2013, Nigerian President Goodluck Jonathan declared states of emergency in northeastern states of Borno, Yobe, and Adamawa.
According to the UK-based rights group, Amnesty International, at least 1,500 people have been killed so far this year across Nigeria.