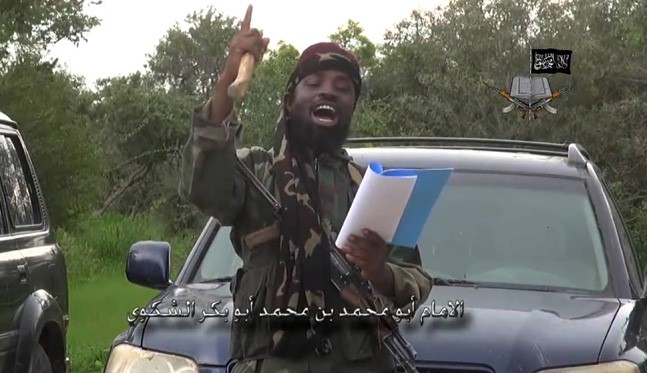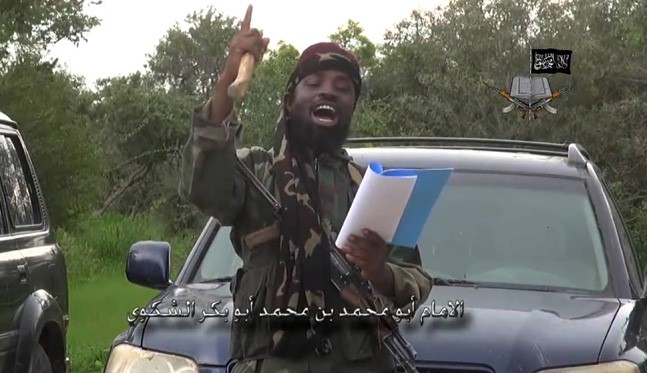 Boko Haram leader Abubakar Shekau dismissed Nigerian military claims of his death in a new video obtained by AFP on Thursday and said the militants had implemented strict Islamic law in captured towns.
"Here I am, alive. I will only die the day Allah takes my breath," Shekau said in the 36-minute video, adding that his group was "running our… Islamic caliphate" and administering sharia punishments.
Nigeria's military said last week that Shekau was dead and that a man who had been posing as the group's leader in the videos had been shot dead after fighting with troops in the far northeast.
Nigeria's Boko Haram leader Abubakar Shekau, or a man claiming to be him, has been killed at least 4 times so far, according to the Nigerian military, yet each time he apparently returns in the group's numerous videos.
Dead or alive, he appears to be fuelling violence which rights groups say is killing more people than at any time during Boko Haram's five-year-old reign of terror in the north of the 175 million-strong state, a Reuters report stated.
It was believed that Shekau was killed by the Nigerian army during the Battle of Kodunga that lasted between September 12 and 14th 2014. The Nigerian army also dismissed claims by the Cameroonian military that their forces killed Shekau.
Boko Haram kidnapped more than 300 school girls from a northeastern school the night of April 14 this year and dozens of boys 3 month later.