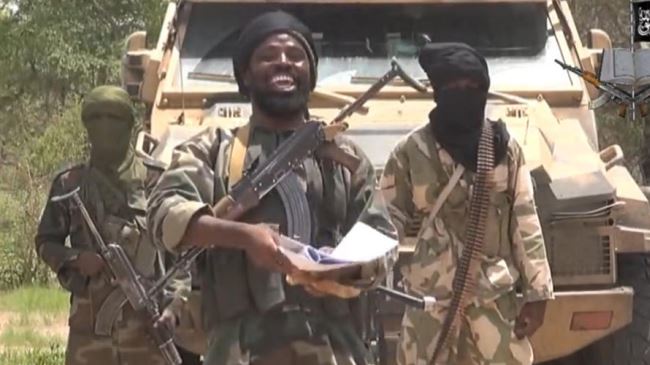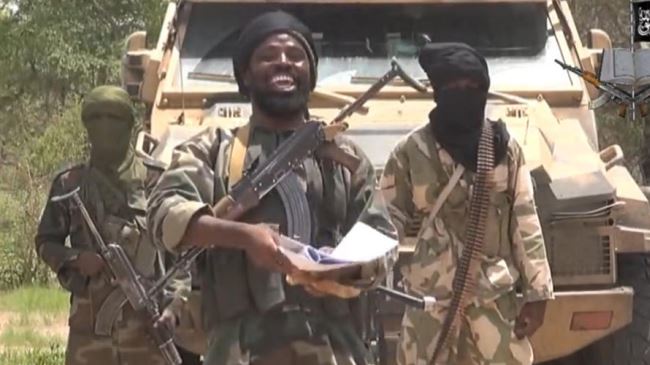 Boko Haram Takfiri militants have taken control of a town in Nigeria's northeast as they continue their assaults in the country.
Witnesses and officials said on Thursday that the town of Buni Yadi in Yobe State has fallen into the hands of the militants while some residents who escaped from their violence noted that Boko Haram's attack on the town started late in July, with the Takfiris ultimately taking over the main government building there.
Reports said that the militant group has raised its flag above the building and have carried out executions.
"As I speak, there are no military in Buni Yadi and locals say that Boko Haram [militants] come and go as they please," Abdullahi Bego, the spokesman for Yobe's Governor Ibrahim Geidam, said, adding, "So many people from Buni Yadi have fled to the state capital Damaturu."
Residents said the militants had set up roadblocks and robbed people as they tried to flee.
"I left Buni Yadi yesterday (Wednesday) because it was no longer safe for me and my family," said trader Surajo Muhammad.
The notorious group has repeatedly targeted Nigerian civilians. In February, Boko Haram militants killed dozens of students at a boarding school in Buni Yadi.
On April 14, Boko Haram kidnapped 276 students from their secondary school in the town of Chibok in Borno. Reports say 57 of the girls managed to escape, but 219 are still missing and international efforts to spot and rescue them have failed so far.
Boko Haram — whose name means "Western education is forbidden" — says its goal is to overthrow the Nigerian government.
It has claimed responsibility for a number of deadly gun and bomb attacks in various parts of Nigeria since the beginning of its militancy in 2009. Over 10,000 people have so far been killed in the assaults.