Latin America
Syria
Bolivarian Civil-Military Front in Venezuela Reiterates Support to Syria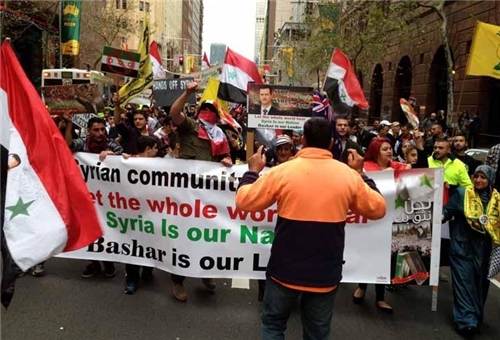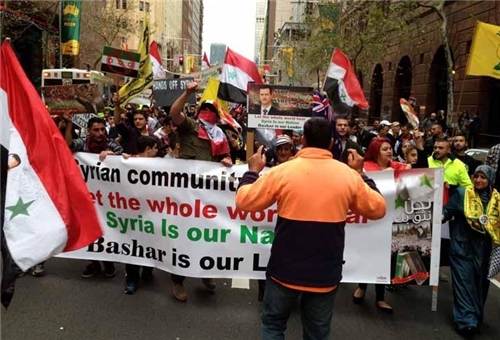 The Bolivarian Civil-Military Front in Venezuela reiterated support for Syria in its battle against terrorism.
The Front condemned in a statement, handed by the Front's representatives to Syria's ambassador to Venezuela, Ghassan Abbas, foreign interference in the Syrian affairs by imperialist US and Zionist powers, stressing rejection of war against Syria by countries which are providing support to the terrorist groups there.
The statement urged the international community to ensure that these practices are not repeated elsewhere, demanding that the UN Security Council member countries prevent violation of Syria's sovereignty and find mechanisms for dialogue to solve the crisis there.
The statement also denounced Israeli attacks on sites in Damascus countryside, expressing grave concerns over the damage caused by the attacks and warning of dragging the region into conflicts with devastating consequences.
These attacks confirm Israel's direct involvement in the crisis in Syria and its connection to the terrorists groups that pose a threat to peace, the statement pointed out.
The statement said the Front is committed to join efforts with regional and international organizations, political parties and social movements in the ALBA nations, Union of South American Nations (UNASUR) and the Common Market of the South (MERCOSUR) to support the Syrian government and realize peace through political dialogue, with honoring Syria's sovereignty and territorial integrity.
Syria's ambassador to Venezuela stressed the importance of friendly countries' backing to Syria in the face of the war targeting it, especially ALBA countries, in particular the Bolivarian Republic of Venezuela.