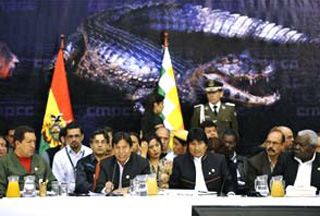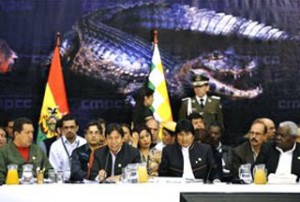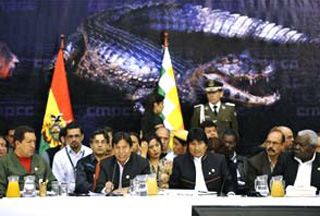 The three day "People World Summit on Climate Change and the Rights of Mother Earth" has ended in Cochabamba, Bolivia.
Organizers have called the summit an alternative to last year's failed Copenhagen Climate Change talks.
Bolivia has been among the most vocal opponents of the Copenhagen Accord, the non-binding deal from a summit in December backed by about 120 governments and meant to keep any rise in temperatures below 2 degrees Celsius above pre-industrial times.
The organizers have agreed to call for a 50 percent reduction of greenhouse gas emissions by 2020.
The forum has also recommended the creation of an international climate tribunal to judge countries on global warming.
The forum was organized by Bolivian President Evo Morales.
According to Bolivia, a total 35,351 representatives from social and indigenous movements from 142 countries gathered in Cochabamba since Tuesday for the summit.