World News
Bolivian Industrial Delegation to visit Iran Monday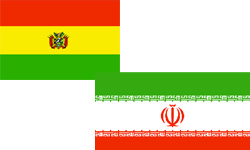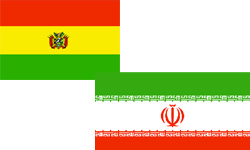 A Bolivian industrial delegation is due to arrive in Tehran on Monday to visit the different parts of Iran's industrial sector and confer with Iranian officials on the expansion of cooperation between the two countries.
Bolivian Minister of Development and Planning Viviana Caro and Minister of the Presidency Oscar Coca will visit Iran's industrial capabilities at the head of delegation.
The delegation is to arrive in Tehran on Monday as the special team of President Evo Morales.
According to a report by the Industries and Mines Ministry, they will tour the Iran's industry and mine centers during their three-day stay in Tehran.
The Bolivian delegation will also explore avenues for development of industrial and mineral ties with Minister of Industries and Mines Ali Akbar Mehrabian.
The visit takes place following Mehrabian's recent visit to that country.
Bolivia is keen to cooperate with Iran in the field of technology, agriculture, foodstuff, geology, transportation and energy.
Bolivia is a landlocked country in central South America.
It is bordered by Brazil to the North and East, Paraguay and Argentina to the South, and Chile and Peru to the West.