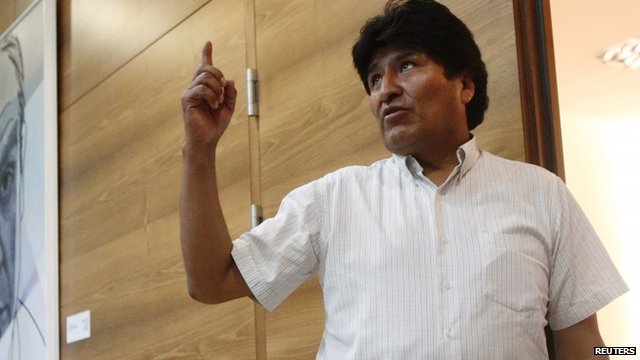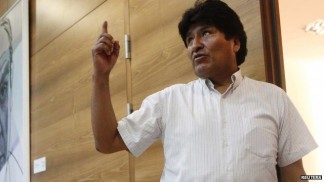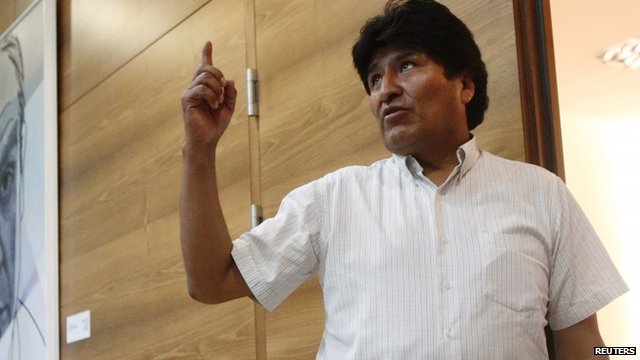 Bolivia's president threatened Thursday to close the US embassy as leftist Latin American leaders joined him in blasting Europe and the United States after his plane was rerouted over suspicions US fugitive Edward Snowden was aboard.
President Evo Morales, who has accused Washington of pressuring European nations to deny him their airspace, warned he would "study, if necessary, closing the US embassy in Bolivia."
"We don't need a US embassy in Bolivia," he said. "My hand would not shake to close the US embassy. We have dignity, sovereignty. Without the United States, we are better politically, democratically."
Morales arrived home late Wednesday after a long layover in Vienna. He said his plane was forced to land there because it was barred from flying over four European nations over groundless rumours that Snowden was aboard, sparking outrage among Latin American leaders.
The Bolivian president's air odyssey began hours after Morales declared in Moscow he would consider an asylum application from Snowden, who is holed up at a Moscow airport as he seeks to evade US espionage charges for revealing a vast Internet and telephone surveillance program.
In a show of support, the presidents of Venezuela, Argentina, Ecuador, Uruguay and Suriname met with Morales in the central Bolivian city of Cochabamba to discuss the incident.
They demanded that the four European countries — Spain, France, Italy and Portugal — explain their actions and apologize, saying that the treatment of Morales was an insult to Latin America as a whole.