Latin America
Bolivia's Luis Arce set to be sworn in as new president
Bolivian president-elect Luis Arce will be sworn in after a landslide election win in a country that is already facing a political conflict and multiple crises.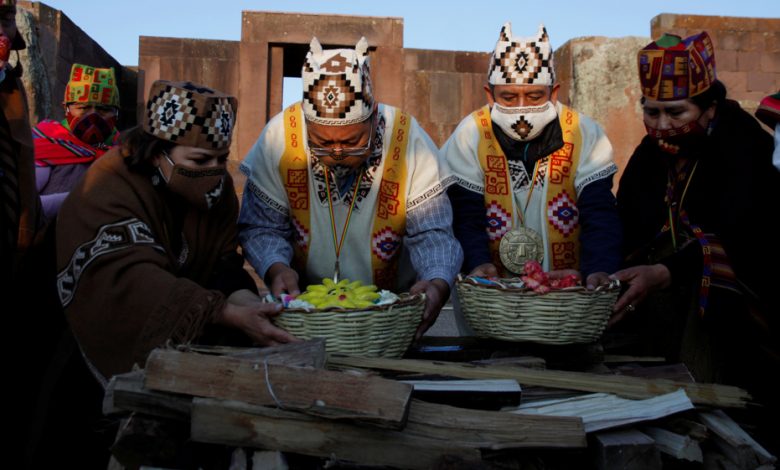 He will be sworn in at an inauguration ceremony on Sunday.
Political leaders including Iranian Foreign Minister Mohammad Javad Zarif, Argentina's Peronist President Alberto Fernandez and Venezuela's Vice President Delcy Rodríguez are expected to attend Sunday's ceremony.
The leftist economist steered the country's economy for over a decade under former president Evo Morales, who resigned last year under pressure from the country's military and US-backed opposition.
Morales, whose Movement for Socialism (MAS) still wields influence in Bolivia's politics, sought exile in Mexico back then and is currently residing in Argentina.
He plans to cross back into the country early next week. Morales has previously said that MAS would return to power in the elections.
The return of the former leader, who is still dominant figure in the political party, has now become a major challenge for Arce, with politicians saying that he has to prove that Morales is not the true power behind the new government.
The president-elect has to "consolidate his own legitimacy in the face of a figure as strong and with such an aggressive media as Evo Morales," said political scientist Ximena Costa.
Arce has previously said that the former president would have "no role" in his administration beyond his influence as leader of the party.
Arce's other major challenge is to rescue the economy projected to shrink by more than six percent this year.
Arce has promised not to cut public spending, though he also acknowledges that some austerity measures will be needed.
"I think our model has shown the world that there is a different way to do things, and do them successfully," he said.
The Andean country which remains among the poorest countries in Latin America despite its rich natural resources, is experiencing its worst economic crisis in 40 years.