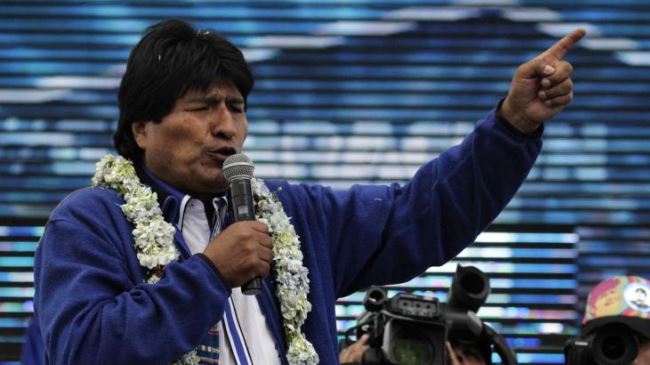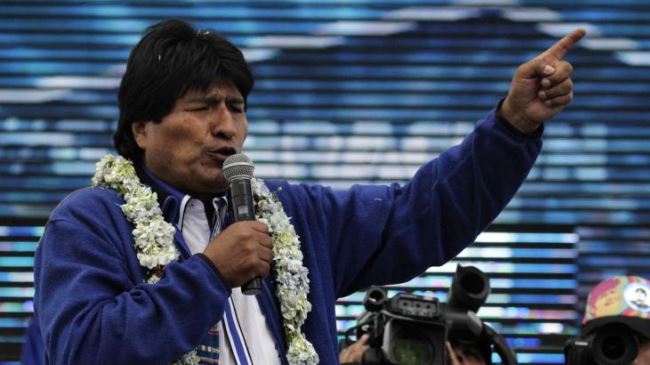 Bolivia's Supreme Electoral Tribunal says incumbent President Evo Morales has won a third term in office.
According to the preliminary election results, Morales won 61 percent of the vote in Sunday's election.
Samuel Doria Medina, his closest rival, garnered 18 percent.
Earlier surveys showed that Morales had a commanding 59 percent support heading into the election.
Morales now extends his time in office to 14 years, until January 2020.
Almost six million people, out of the country's over 10 million population, were registered to vote in the presidential and congressional elections both inside and outside Bolivia.
The Morales administration has nationalized the oil and gas sectors and improved social welfare.
He has garnered support for alleviating poverty and has made extensive social and economic changes since taking office in 2006.
The number of Bolivians living in extreme poverty has fallen significantly during his tenure.
The country's economy witnessed a 6.8 growth rate in 2013 and is predicted to grow over 5 percent this year.
Morales, who became the first indigenous leader of Bolivia in nearly 500 years after his inauguration in January 2006, has many times accused NGOs of clandestinely working for Bolivia's enemies and conspiring against the country.
The indigenous people of Bolivia and the rest of South America have suffered through five centuries of oppression, which began with the European invasion and conquest of the Americas.