Afghanistan
Bomb attack hits near HQ of Afghan election commission, kills police officer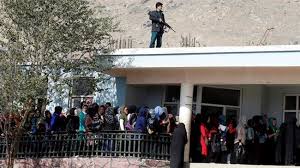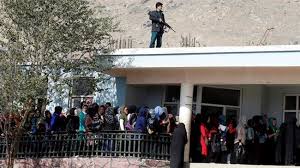 A bomb attack hits near the head office of Afghanistan's Independent Election Commission (IEC) in the capital, Kabul, leaving multiple casualties.
A bomber, who was on foot, blew up at 8:00 a.m. local time on Monday near a vehicle at the gate of the IEC's sprawling compound located near an arterial road in Kabul.
The attacker was "identified and gunned down by police before reaching his target," Kabul police spokesman Basir Mujahid told reporters.
One police officer was killed and six others, including election workers and policemen, were wounded in the blast.
The Daesh terror group has claimed responsibility for the blast, which took place as thousands of ballot boxes are being delivered to the IEC following the war-torn county's parliamentary elections.
The long-delayed parliamentary elections, which were held over two weekends, were targeted in some 250 militant attacks across the country, which killed at least 50 people and wounded more than 100 others.
Figures by the electoral body indicate that around four million people risked voting in the parliamentary elections.
The ballot was also marred by lengthy delays at polling stations and allegations of fraud.
The local Taliban militant group had also vowed to attack the elections.
People in Kandahar Province went to the polls on Saturday, while elections have yet to be held in central Ghazni Province, which is still reeling from the Taliban's takeover in August.