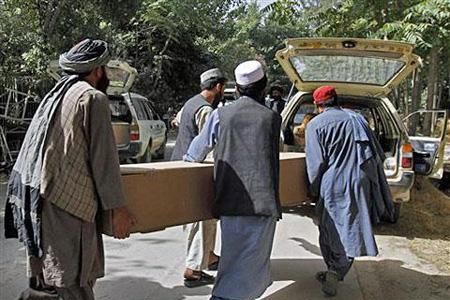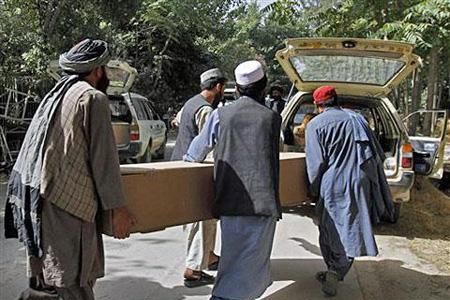 A powerful roadside bomb explosion has killed at least three civilians and seriously injured four others in Afghanistan's troubled south.
NATO says the blast took place in Kandahar Province on Sunday. No person or group, however, has claimed responsibility for the explosion.
Elsewhere, gunmen shot and killed a senior Afghan police officer in the eastern Khost province, AFP reported.
The attack is the latest in a series of assassination attempts against authorities in Afghanistan.
The security situation has been worsening across the country over the past years.
Meanwhile, the US-led foreign forces in Afghanistan have launched a massive military operation in the southern province of Kandahar, inflicting extensive damages particularly on civilian properties.
Hundreds of civilians have lost their lives in various parts of Afghanistan in the US-led airstrikes and ground operations over the past few months. Afghans, therefore, are becoming more and more outraged over the seemingly endless number of deadly assaults.
The United Nations has reported a 30 percent rise in the number of civilian casualties in the first half of 2010 compared to the same period last year. This comes despite the presence of some 150,000 US-led foreign troops in Afghanistan.
The rising number of civilian casualties has increased anti-US sentiments in the troubled region.