Iraq
Bomb attacks leave 7 dead, 16 injured in Iraq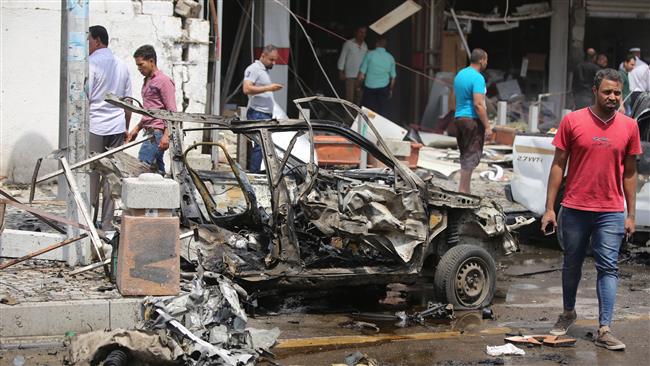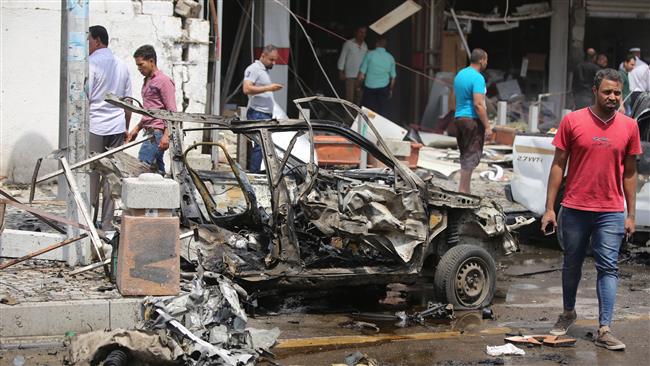 At least seven civilians have been killed and 16 others injured when separate bomb attacks ripped through residential areas in the Iraqi capital, Baghdad, and elsewhere in the country.
A police officer, speaking on condition of anonymity, said two civilians lost their lives and seven others sustained injuries when a bomb went off in Baghdad's eastern neighborhood of al-Mashtal on Monday, Arabic-language al-Baghdadia satellite television network reported.
Later in the day, one civilian was killed and six others injured when a bomb attack took place at a popular market in the western al-A'amiriya neighborhood of the capital.
Another civilian died and three others sustained injuries on Monday, when a bomb struck their vehicle in Baghdad's central neighborhood of al-Nahza.
Meanwhile, Diyala health department spokesman, Faris al-Azzawi, said a doctor was killed and two female nurses critically injured when a roadside bomb targeted their ambulance as they were travelling in the town of Balad Ruz, situated 70 kilometers (45 miles) northeast of Baghdad.
There has been no claim of responsibility for the bombings, but such attacks are usually blamed on the ISIL Takfiri terrorists.
The UN Assistance Mission for Iraq (UNAMI) says a total of 812 Iraqis were killed and another 1,726 were injured in acts of terrorism, violence and armed conflict last month. According to the UN mission, the number of civilian fatalities stood at 535. Violence also claimed the lives of 277 members of the Iraqi security forces in April.
Bystanders gather at the site of a car bomb attack in Baghdad's southern neighborhood of al-Amil, Iraq, on April 26, 2015. © AFP
A great portion of the fatalities was recorded in Baghdad, where 319 civilians were killed. Terrorist attacks also left another 846 injured.
Northern and western parts of Iraq have been in chaos since ISIL started its campaign of terror in early June 2014. The terrorists are in control of the city of Mosul, Iraq's second largest city, and they have swept through parts of the country's heartland.
Since then, Iraq's army has been joined by Kurdish forces, Shia and Sunni volunteers in operations to drive the ISIL terrorists out of the areas they have seized.