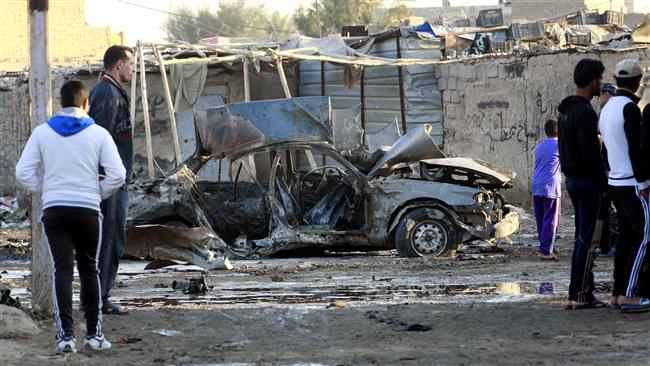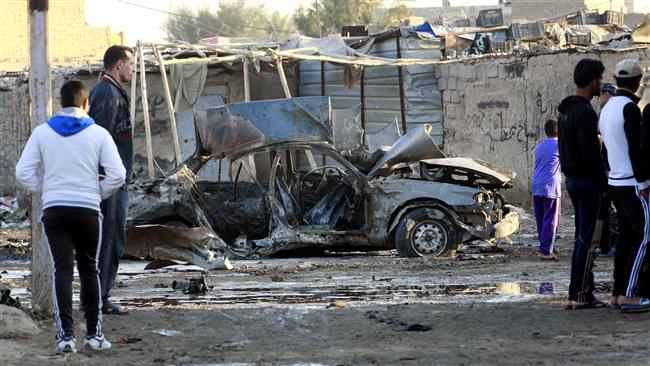 Security and health authorities in Iraq say at least ten civilians have been killed and dozens wounded in two separate bomb attacks targeting crowded commercial districts in the capital, Baghdad.
A police officer, speaking on condition of anonymity, said seven civilians were killed and 22 others sustained injuries when a bomb went off outside a small restaurant in Baghdad's central neighborhood of Bab al-Sharqi on Sunday.
Another bomb blast killed three people and wounded 11 others in Baghdad's central Sibaa district.
There was no immediate claim of responsibility for the attacks. However, Iraqi officials usually blame such attacks on the Takfiri ISIL terrorists.
The acts of violence come a day after seven people lost their lives in two separate bomb attacks ripping through the violence-scarred Iraqi capital.
Iraq's overall security situation has worsened over the past few months as the ISIL terrorists, of whom many are foreign nationals, have taken control of some parts of Iraq's northern and western regions.
The Takfiris have been committing heinous crimes in the captured areas, including mass executions and beheadings.
According to the United Nations, more than 1,100 people were killed and over 1,800 others wounded in terror attacks across the violence-torn Arab state last month, making December 2014 the deadliest month since 2008.