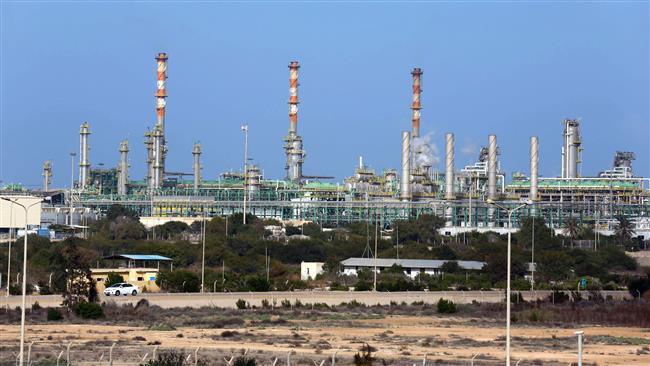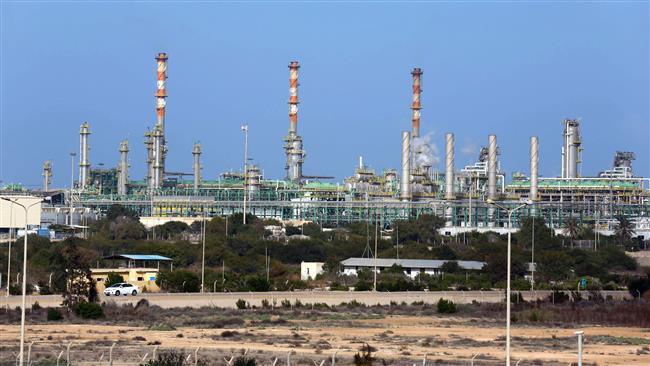 A bomb explosion at a pipeline has halted the operations of El Sarir oil field in northern Libya.
"A bomb exploded at a pipeline carrying crude between El Sarir oil field and Hariga port," said Rajab Abdulrasoul, Hariga oil terminal supervisor, on Saturday.
"The firefighters are still trying to put out the fire. What happened is sabotage," he added.
No individual or group has claimed responsibility for the blast. However, Libya's internationally recognized government blames such attacks on armed groups, some of which are deemed to be affiliated with ISIL Takfiri terrorist group.
It could take around three days to repair the damages caused by the explosion, said a spokesman for Libya's National Oil Corporation.
Oil is the main source of revenue for Libya, which is a member of Organization of the Petroleum Exporting Countries (OPEC). However, the question of the ownership of the Libyan oil resources has baffled the international buyers as the African country currently has two governments, parliaments, and armies.
According to statistics, the North African country's oil production has plummeted to 350,000 barrels per day (bpd), showing a drastic decline in comparison with the country's 1.6 million bpd production before the 2011 revolution.
Source of conflict
Libya's government and elected parliament moved to Tobruk after an armed group from Misrata seized Tripoli and most government institutions in August.
The new Tripoli rulers have set up a rival parliament and government not recognized by the international community.
Libya plunged into chaos following the 2011 uprising that toppled longtime dictator, Muammar Gaddafi. The ouster of Gaddafi gave rise to a patchwork of heavily-armed militias and deep political divisions.
The country has been witnessing numerous clashes between government forces and rival militia groups that refuse to lay down arms. The groups are now turning their guns on each other in an attempt to dominate politics and the country's vast oil resources.