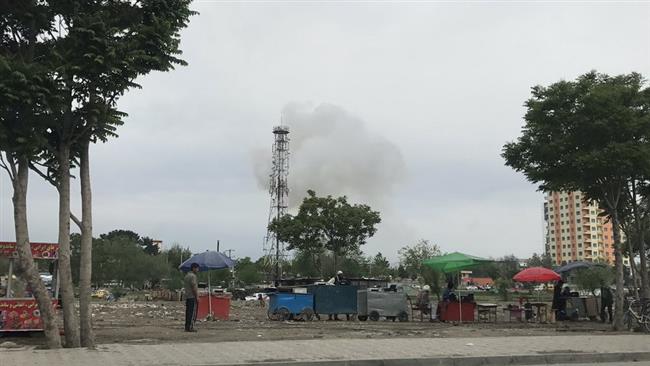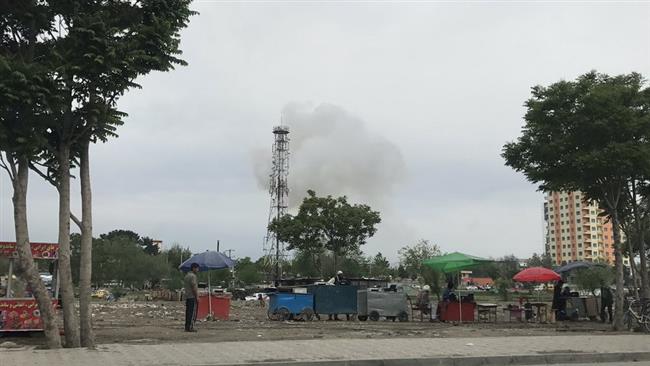 A bomb attack, apparently targeting a NATO vehicle near the US Embassy in the Afghan capital of Kabul, has killed at least eight people and injured more than 25 others, including three American soldiers.
The blast occurred during rush-hour morning traffic in Kabul's busy Macroyan area on Wednesday.
It is believed to have been targeted against a convoy of armored personnel carriers used by the NATO-led Resolute Support mission, according to witnesses and security officials.
All those killed were Afghan civilians.
Several civilian vehicles were destroyed or badly damaged in the blast.
Images from the scene showed a car on fire and armored Humvees damaged.
The Takfiri terrorist group of Daesh later claimed responsibility for the bombing.
Afghanistan faces a security crisis some 16 years after a US-led invasion of the country. A Taliban regime was toppled in that invasion but Taliban militants have been carrying out bombings and other kinds of raids in the country ever since. The group started its so-called spring offensive on Friday.
Daesh has gained a foothold in Afghanistan in the more recent past.