Iraq
Bomb blasts claim 22 lives in Iraq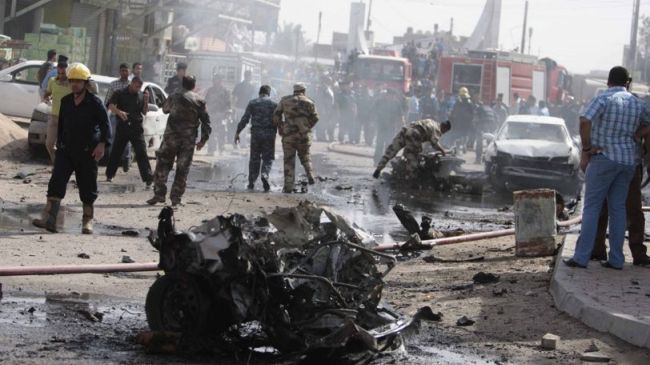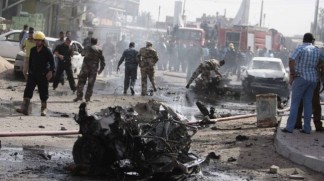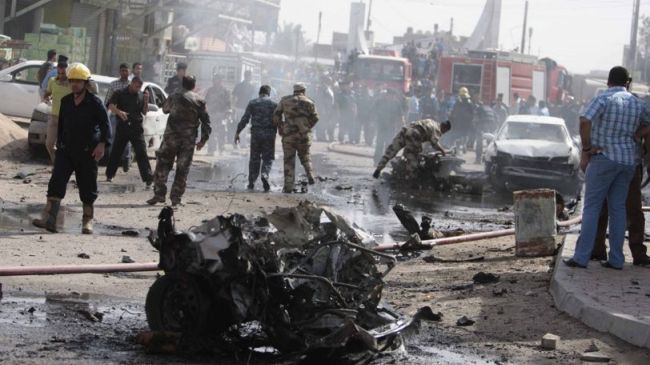 A series of bomb explosions across Iraq have claimed the lives of at least 22 people amid increasing terrorist attacks in the war-torn country.
In the town of Madain, about 30 km (20 miles) southeast of the capital, Baghdad, twin bombs went off in a neighborhood football stadium and killed five players on Friday.
Three people also were killed in a roadside bomb explosion near a bakery shop in the west of the capital.
In the city of Ramadi in Anbar Province, ten people including a senior Iraqi police officer died in twin bombings on Friday.
"We were on duty at a nearby checkpoint when the car exploded. We ran to work out what was going on, but before we reached the car it exploded again," said a policeman at the scene. "Many civilians and policemen were killed."
A bomber struck a funeral in the city of Dujail, claiming the lives of at least four people, police and medics said.
No group has yet claimed responsibility for the attacks that followed bomb blasts in coffee shops and other targets that killed at least 22 on Thursday.
There has been recently an upsurge in violence across Iraq, and the authorities say Qatar and Saudi Arabia have had a hand in some of the deadly incidents.
The United Nations says a total of 1,045 people were killed and nearly 2,400 were injured in violent incidents across Iraq in May.
Earlier this month, UN Secretary-General Ban Ki-moon's Special Representative for Iraq Martin Kobler called on the Iraqi leaders to "sit together" and address the country's problems, including car bomb attacks throughout Iraq.
Iraqi Prime Minister Nouri al-Maliki has said that militant groups and the remnants of the former Ba'athist regime are responsible for the latest wave of violence in the country.