Afghanistan
Bomb explosion kills 2 security guards in Kabul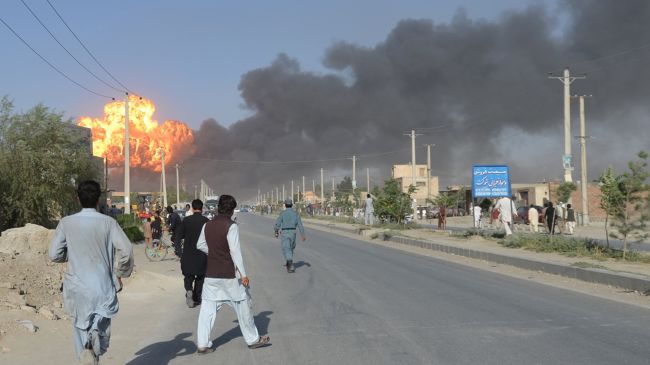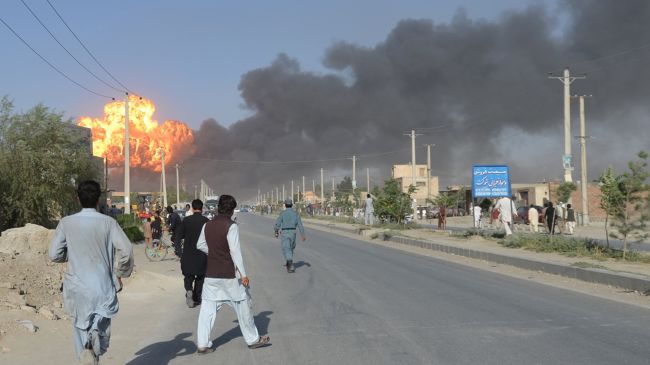 At least two security guards have been killed in a car bomb explosion in Afghanistan's capital, police say.
A bomb-laden car was detonated at the gate of a foreign-run compound in Kabul in the early hours of Tuesday.
The explosion targeted the foreign base in the Pul-e-Charkhi district in eastern Kabul, and at least two Afghan security guards were killed, Reuters quoted General Mohammad Zahir, Kabul's police chief as saying.
The blast sent a plume of smoke into the sky and rattled windows several kilometers away in Kabul's central diplomatic district.
Zahir said that investigations were underway for the bombing. Taliban militants have claimed responsibility for the attack.
The Taliban has vowed to escalate attacks on Afghan forces and US-led troops, their bases, diplomatic missions and vehicle convoys before the US and NATO troops leave the war-torn country at the end of 2014.
In 2001, the United States and its allies invaded Afghanistan as part of Washington's so-called war on terror. The offensive removed the Taliban from power, but the country is still wracked by violence despite the presence of tens of thousands of US-led troops.