Yemen
Bomb goes off near mosque in Yemen's Sana'a, seven killed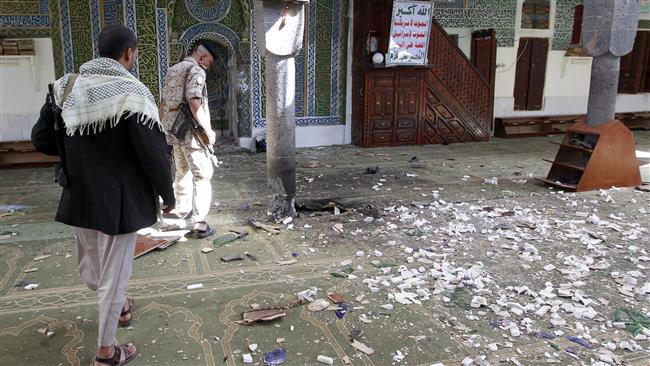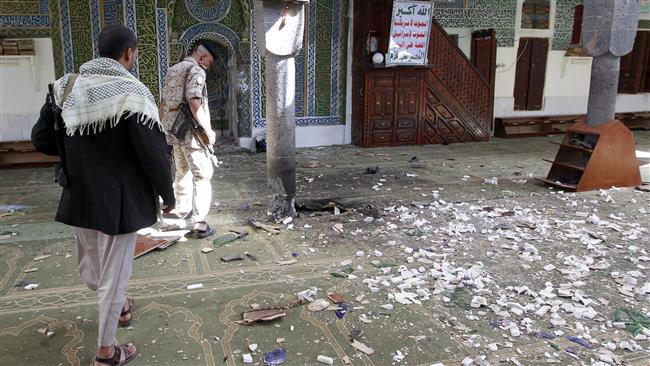 A bomb attack by the Daesh Takfiri terrorists on a mosque in the northwest of the Yemeni capital, Sana'a, kills at least seven people.
At least seven others were injured in the explosion near the al-Nour mosque in the al-Nahda neighborhood of Sana'a on Tuesday, the Arabic al-Mayadeen news channel reported.
Sources close to Yemen's Houthi Ansarullah movement confirmed that at least seven citizens were killed.
In June, similar blasts targeted the political office of Ansarullah as well as three mosques in the capital. Over 30 people died.
Daesh, al-Qaeda-linked terrorist groups and pro-Saudi militants have claimed similar deadly bomb attacks on mosques and religious centers in the past, saying the targets were Houthis.
The blast in the Yemeni capital comes as the regime in Riyadh goes on with its deadly military campaign against Yemen.
According to UNICEF, six months of violence in Yemen have killed "at least 505 children." More than 700 kids have been also injured in the Saudi airstrikes, and over 1.7 million others are at risk of malnutrition.