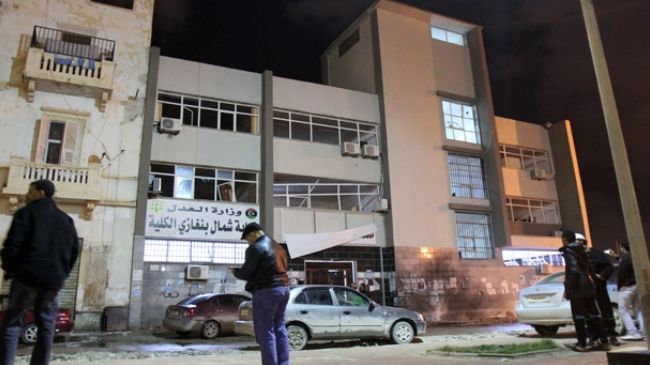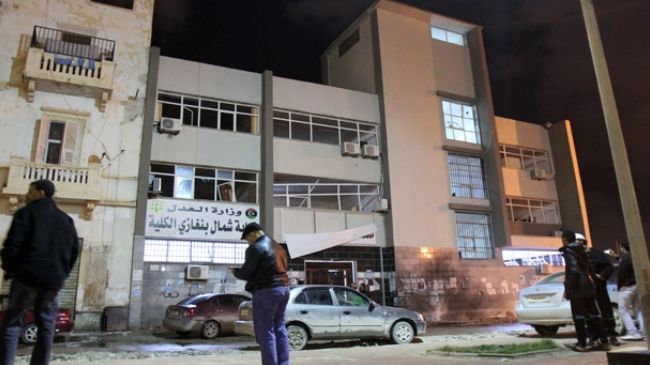 A bomb has exploded outside the headquarters of the public prosecutor in the Libyan city of Benghazi, inflicting damage to the building, a Libyan official says.
"Initial evidence suggests the device was a suitcase packed with high yield explosives (TNT)," AFP quoted a Libyan official as saying on Monday.
The security official added that the explosion did not cause any casualties.
Benghazi has been the scene of explosions and a wave of attacks targeting police and military forces in recent weeks.
On December 21, four people including two police officers were killed and ten others were wounded in clashes between Libyan security forces and armed protesters. Colonel Salah Buhlaiga, the head of Special Forces in Benghazi, was injured.
Five days earlier, four policemen were shot dead in the city when unknown attackers fired a rocket-propelled grenade on a police compound.
Four Americans, including US ambassador to Libya Christopher Stevens, were killed in an attack on the US consulate in Benghazi on September 11.