Pakistan
Bomb, militant attacks kill 10 troops in Pakistan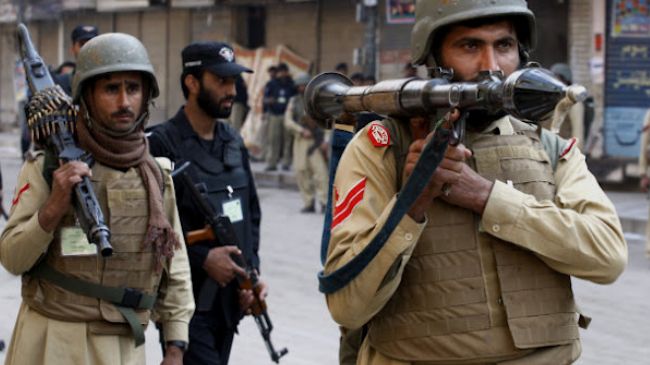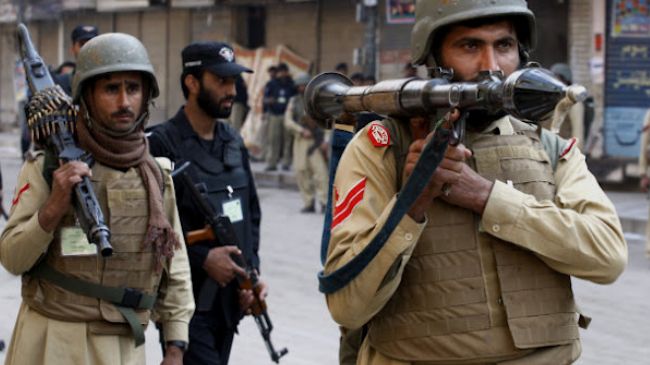 At least nine paramilitary troops have been killed in a roadside bomb explosion in northwestern Pakistan near the border with Afghanistan while another soldier died in an assault further south.
The army said in a statement that the bomb struck a military convoy near the town of Miran Shah in North Waziristan on Thursday, killing nine and injuring several troops.
Shortly after the bomb attack, militants opened fire on a military checkpoint in the South Waziristan tribal region, leaving one soldier dead.
According to Pakistani Interior Minister Chaudhry Nisar Ali Khan, the slain soldiers were escorting trucks carrying water supplies. He said authorities have launched an investigation into the deadly bombing.
Meanwhile, a government statement said that Prime Minister Nawaz Sharif expressed his grief over the killings of the soldiers, quoting him as saying that the "sacrifices by our patriotic soldiers will not go in vain."
No group has claimed responsibility for the blast, but officials lay the blame of such attacks on pro-Taliban militants.
On April 27, at least three security personnel were killed and three others injured when a powerful roadside bomb went off near an army vehicle at the bordering area of North Waziristan and South Waziristan regions.
Pro-Taliban militants have carried out numerous attacks against security forces as well as civilians, and managed to spread their influence in various regions of the country, despite sporadic offensives by the Pakistani army.
Thousands of Pakistanis have lost their lives in bombings and other militant attacks since 2001 when Pakistan entered an alliance with the US on the so-called war on terror.
Thousands more have been displaced by the wave of violence and militancy sweeping across the country.