Africa
Bomber detonates explosives in Tunisia, injures nine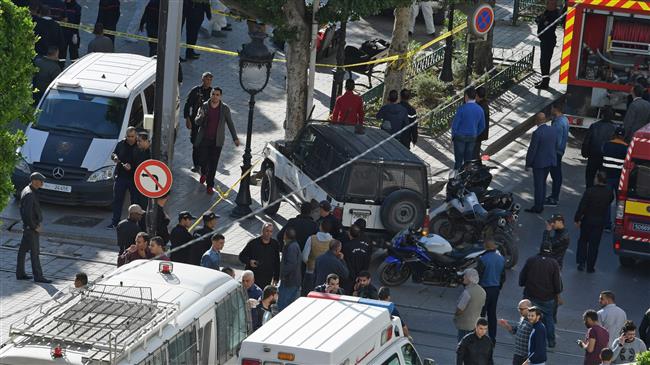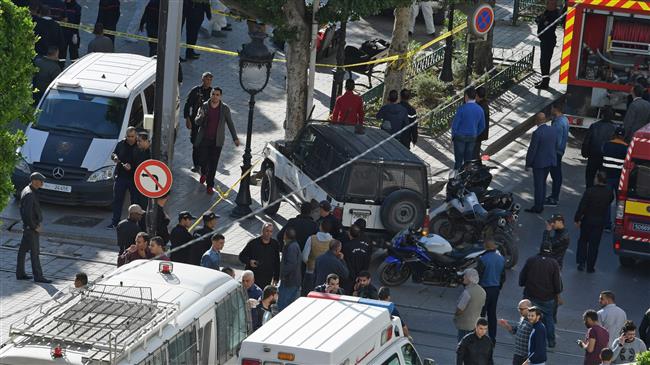 A female bomber has blown up her explosives outside a hotel in the center of the Tunisian capital of Tunis, leaving at least nine people injured, including police officers.
Witnesses said the incident took place after a 30-year-old woman detonated her explosives near a police van in Tunis's Habib Bourguiba Avenue on Monday.
Describing the attack as a "terrorist" act, Tunisian Interior Ministry spokesman Sofiene Zaag told AFP that all but one of the casualties were police.
Reports said security forces have cordoned off the area to investigate the incident.
Since the 2011 uprising that toppled dictator Zine El-Abidine Ben Ali, terrorist attacks in Tunisia have killed dozens of members of security forces and foreign tourists.
A state of emergency has been put in place in Tunisia since November 2015, after 12 presidential guards were killed in an attack in the capital.
In that year, Daesh militants carried out a deadly terrorist attack at the famed National Bardo Museum near parliament, which left 21 foreign tourists and a policeman dead.
In June the same year, Daesh militants attacked the coastal holiday resort of Sousse, killing 38 foreign tourists, 30 of them from the UK.
The North African country has been hailed for its relatively smooth democratic transition since the revolution, but it is still experiencing economic and political turbulence.
The terrorist attacks have decimated Tunisia´s crucial tourism sector, which make up seven percent of gross domestic product.
The state of emergency was extended earlier this month until November 6, amid a tense political climate ahead of legislative and presidential elections planned for next year.