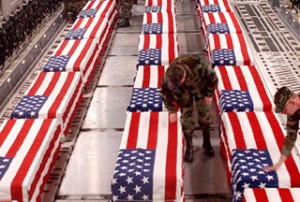 A suspected suicide bomber rams an explosive-laden car into a US military convoy in southeastern Afghanistan, killing at least one solider and injuring several others.
The lethal incident happened on Wednesday, in the Mandozai district of Khost province near the Pakistani border, where insurgency has skyrocketed over the past months.
Local officials told Reuters that a foreign helicopter was evacuating dead bodies from the burning convoy.
Several soldiers were also said to have been injured due to a blaze triggered by the powerful explosion.
Taliban insurgents have claimed responsibility for the deadly attack.
This year has been the deadliest for foreign forces in Afghanistan since US-led invasion of the country in 2001.
Over 378 foreign soldiers, including 221 Americans, have died since the beginning of 2009, setting a new record, according to an AFP tally.