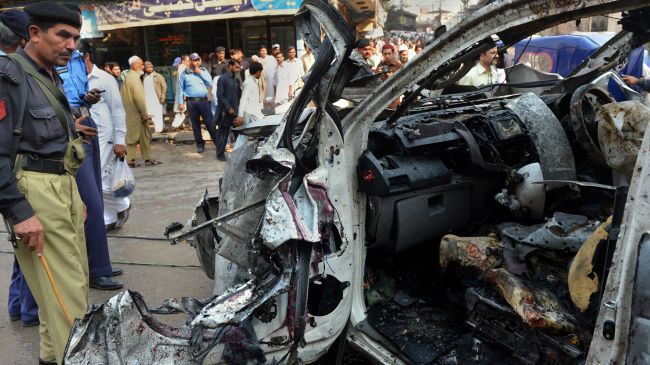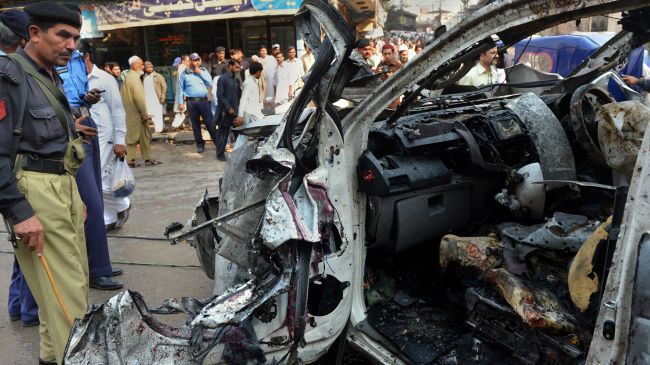 Police say a roadside bomb attack in northwestern Pakistan has killed two people and wounded six others, including a former lawmaker.
The attack was carried out on Sunday in the town of Bannu. According to authorities, former Pakistani lawmaker Adnan Wazir who is a member of the Awami National Party (ANP) in Khyber Pakhtunkhwa Province was heading a convoy of vehicles to address an election rally in the town.
"The remote-controlled bomb hit the convoy and damaged several vehicles. Two people later died in hospital," said a senior police official.
The attack injured Wazir, who is a candidate for the Khyber Pakhtunkhwa provincial assembly in the May 11 national and local elections.
Meanwhile, the Tehrik-e-Taliban Pakistan (TTP) militant group claimed responsibility for the attack and its spokesman Ehsanullah Ehsan said, "We are against ANP and Adnan Wazir was a part of the ANP government for five years."
The militant group had previously threatened politicians from the ANP with death.
"We have directed our associates in Khyber Pakhtunkhwa to target ANP election rallies and all its leaders," Ehsan noted.
Northwestern Pakistan has faced increasing violence as the country is preparing to hold a general election and provincial polls on May 11.
Thousands of Pakistanis have lost their lives in bombings and other militant attacks since October 2001, when Pakistan joined an alliance with the United States in its so-called war on terror.
Since late 2009, there has been a surge in militant attacks in Pakistan and thousands more have been displaced by the wave of violence and militancy sweeping across the country.