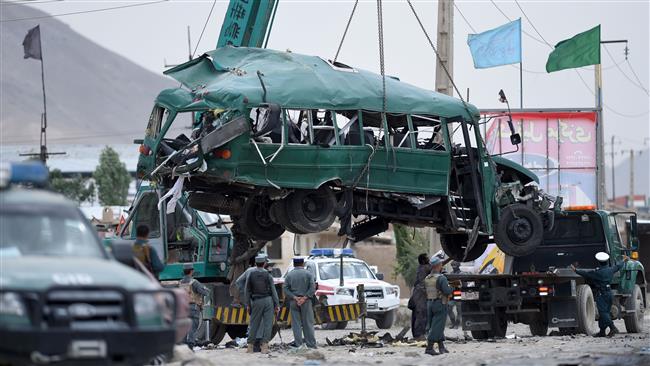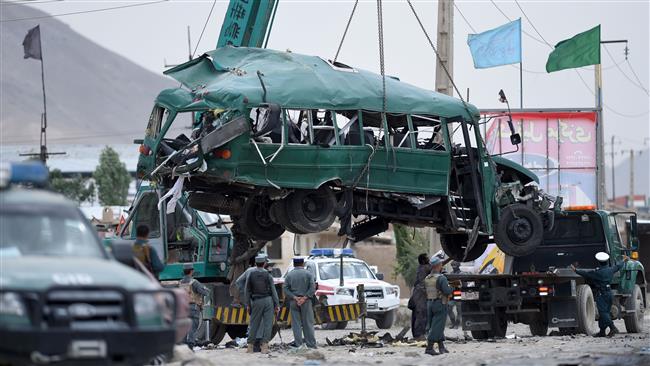 A major blast has rocked the Afghan city of Jalalabad in the eastern Nangarhar Province, killing at least two civilians and wounding 17 others.
The Saturday explosion took place in the provincial capital when a bomber detonated his explosives in the third police district of the city, apparently meaning to targeting a local tribal leader active against the Daesh terrorist group in the area.
The blast went off near a vehicle carrying Haji Hayat, who leads a public uprising in the Kot region against Afghan militants, particularly Daesh members.
He has, however, survived the attack, said local officials as well as a relative cited by local press outlets.
Two of Hayat's bodyguards, they added, sustained minor injuries and were transported to an area hospital for treatment.
Authorities in the city's provincial hospital have reportedly said that they have so far received two bodies and eight wounded individuals.
No group has yet claimed responsibility for the terrorist attack.
Nangarhar governor spokesman Attaullah Khogyani also announced that the bombing took place, with reports indicating that the blast has damaged several buildings near the scene of the incident.
The development came amid surging attacks in the province by Daesh-linked terrorists as local officials announced earlier in the day the killing of 225 of the Takfiri militants in operations by local security forces as well as US drone strikes.