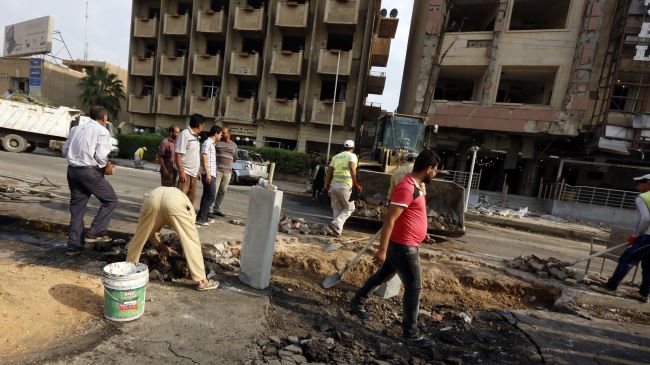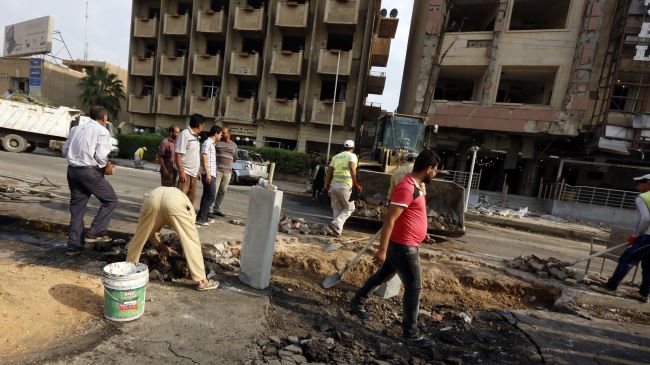 Iraq's police say at least 15 people have been killed in a series of bomb attacks near the capital, Baghdad, amid ongoing battle between the Iraqi army and the ISIL Takfiri militants.
A bomb explosion ripped through a sheep market in Baghdad's western suburb of Suweib at around noon on Friday. Five people died and 13 others were injured in the attack.
Police said another bomb went off at a commercial street in Radhawniyah suburb, leaving two people dead and nine others wounded.
Earlier in the day, a bomb blast near a market in the town of Madain, situated just south of Baghdad, killed four people and wounded nearly a dozen.
Four people were also killed and 10 others wounded when an explosion struck an outdoor market in the town of Youssifiyah, located 20 kilometers (12 miles) south of Baghdad, on Friday.
Iraqi officials usually blame similar terrorist attacks on Takfiri militants and former Ba'athists who Baghdad says have formed an alliance to destabilize the country.
Baghdad has also pointed the finger at Saudi Arabia, saying Riyadh is funding terrorists operating in Iraq.
Iraqi security forces, backed by Shia volunteer fighters, managed to push into the strategic northern town of Beiji, located some 210 kilometers (130 miles) north of Baghdad, on Friday, taking control of some of the town's southern districts.
Iraqi soldiers have been fighting the ISIL terrorists for nearly six months now. The troops have pledged to make more gains in their battle against ISIL, which has large swathes of land under control in Iraq and Syria.