Syria
Booby-Trapped Blast Kills Senior FSA-Affiliated Commander in Southern Syria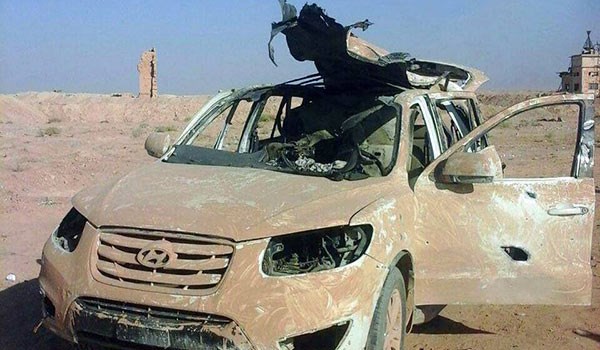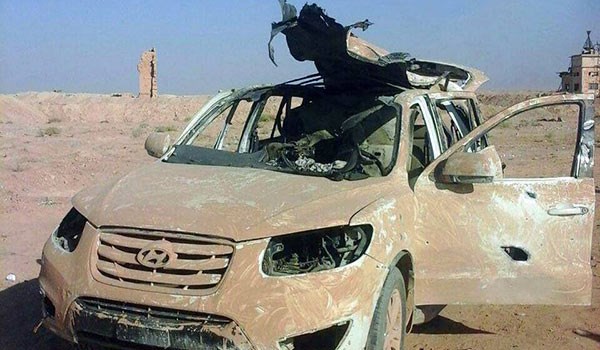 Abdullah al-Afash, a senior commander of Jeish al-Ahrar tribal militants affiliated to the Free Syrian Army (FSA), was killed in a booby-trapped explosion in the Southern province of Dara'a on Friday.
Abdulla al-Afash was killed in a booby-trapped bomb blast along with several of his forces on a road connecting the regions of Samaj and Samad in Eastern Dara'a.
Relevant reports said earlier this month that a senior commander of the FSA terrorist group and 2 ISIL commanders were killed in Dara'a.
News websites affiliated to the dissidents reported that Farouq Qazal, the commander of Brigade 15 of Special Forces affiliated to Ferqat al-Qadesiyeh of the FSA, was killed when a bomb detonated in Dara'a al-Balad region in Dara'a city, adding that another militant was also wounded.
According to the websites, Qazal was defusing a bomb which was planted in front of the house of one of Ahrar al-Sham commanders named Abu Jamal Abu Nabovat when it was detonated.
Also, based on reports, infighting between the ISIL and FSA militants in Western Dara'a killed 10 ISIL militants, including two of its commanders namely Abu Mohammad Abedin and Abdollah al-Safouri.