Syria
Boroujerdi discusses latest developments with Syrian Vice-President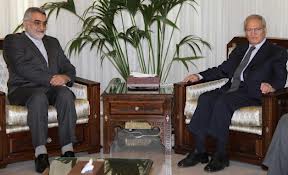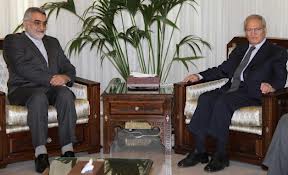 Chairman of Majlis Commission on National Security and and Foreign Policy Alaeddin Boroujerdi on Sunday discussed the latest Syrian developments with Syrian Vice-President Farouk as-Shara.
Boroujerdi told IRNA, "We in a one hour meeting exchanged views on the 16th Non-aligned Summit of Leaders in Tehran, the latest developments in Syria and Iran's role in this regard."
More than 100 journalists, camera men and photojournalists covered Boroujerdi's meeting with as-Shara.
News circles weigh the meeting, because last Saturday hostile media had speculated that as-Shara defected but his office denied it.
Even some news agencies and websites especially al-Jazeera and al-Arabia yesterday broadcast false news of as-Shara defection and his dismissal from office by Syrian President Bashar al-Assad.
But Syrian News Agency (SANA) denied the speculation.
The Iranian parliamentary delegation is scheduled to meet with President Bashar al-Assad and Syrian Foreign Minister Walid al-Moalem.
Boroujerdi is also to attend a press conference on Sunday afternoon.