Syria
Boroujerdi in Syria: Tehran Supports Assad's Efforts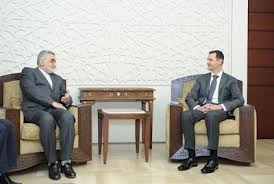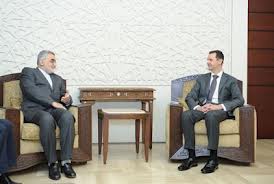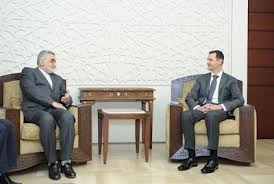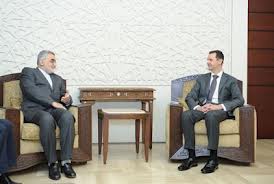 Chairman of the Iranian Majlis National Security and Foreign Policy Committee, Alaeddin Boroujerdi reassured, in a meeting with Syrian Foreign Minister Walid Al-Moallem, Tehran's support to Syrian President Bashar Al-Assad's efforts in confronting hostile foreign policies.
According to the Syrian News Agency, SANA, Boroujerdi pointed out that his visit aimed at highlighting the Islamic Republic's support to Syria, as he criticized the terrorist acts committed by armed groups.
The Iranian official urged the Syrian people to "keep steadfast in the face of the US conspiracies," indicating that "they will get out of the crisis stronger than before, due to their national awareness".
For his part, Al-Moallem portrayed the current situation in the country, stressing that "foreign powers seek to target Syria's key role in the region, as well as its independent decision in support of just issues."
Al-Moallem stated that "armed terrorist groups seek to destabilize security and stability in Syria, while they receive support from similar organizations in the neighboring countries."
Moreover, the Syrian foreign minister reassured the Syrian regime's support to reforms and dialogue, pointing out that "Syrians are adherent national unity. They also reject foreign intervention and discrimination."
The meeting was attended by Syrian Deputy Foreign Minister Fayssal Miqdad, the Minister's Advisor, Ahmad Arnous, the accompanying delegation to Boroujerdi and the Iranian Ambassador in Damascus.