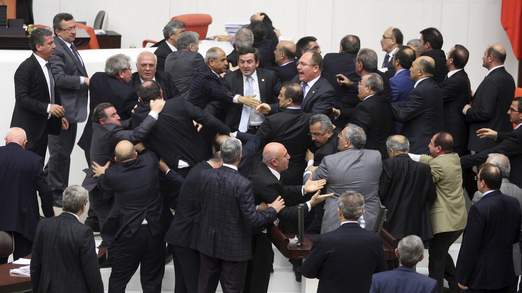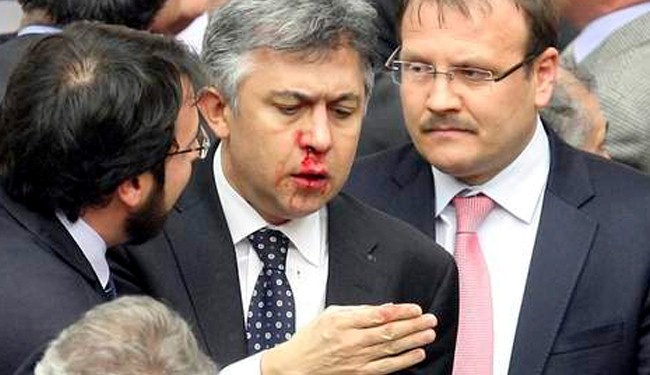 Turkish MPs have had to go to hospital for the wounds they suffered after a parliament session turned to a brawl scene.
Dozens of MPs were involved in the brawl during a tense 20-hour debate on a law which boosts the country's government control over the appointment of judges.
Party members traded insults across the chamber before the fight broke out.
The battle for control of the Higher Council of Judges and Prosecutors (HSYK), which appoints senior members of the judiciary, lies at the heart of a feud between Prime Minister Tayyip Erdogan and US-based cleric Fethullah Gulen.
Opposition politicians claim the HSYK bill is trying to stifle a corruption investigation launched in December in which dozens of business people, the sons of three cabinet ministers and state officials were questioned.
One opposition MP suffered a broken nose during the brawl and another broke some of his fingers, according to reports.
The bill had been frozen since early January, when it again triggered fist fights in parliament and mass protests outside.
Since the corruption scandal erupted in 2013, the government has reassigned or dismissed thousands of police officers and hundreds of judges and prosecutors in what critics claim is an attempt to impede the investigation.
Details of the allegations have not been made public.