Syria
Brahimi Heads to Moscow Saturday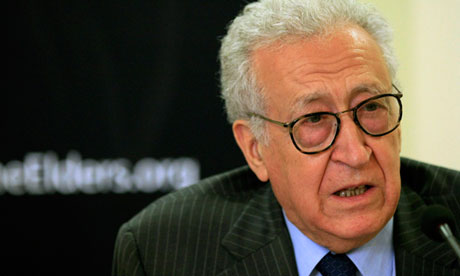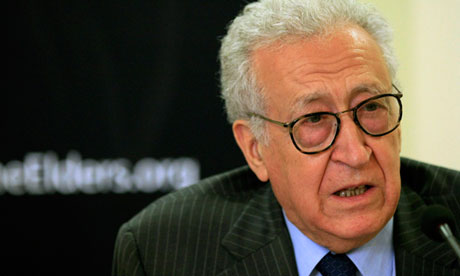 Syria peace envoy Lakhdar Brahimi is scheduled to hold talks in Moscow on Saturday following consultations with President Bashar al-Assad's regime in Damascus, Russia's Deputy Foreign Minister Mikhail Bogdanov told ITAR-TASS on Wednesday.
The Russian foreign ministry said Brahimi himself had requested the meeting as he pursues what so far have been fruitless efforts to negotiate an end to 21 months of violence in the Arab country.
Foreign Minister Sergey Lavrov said Moscow was pushing Brahimi to ensure that the warring sides stick to a June peace plan that calls for a transition of power without making an explicit demand on Assad to step down.
Russia has accused Western and Arab nations of giving up on peace negotiations and has made repeated attempts at negotiating a truce that would let the Syrians themselves decide Assad's fate at a later date.
In the same context, a Beirut airport source said that Syria's Deputy Foreign Minister Faisal Muqdad also flew to Moscow on Tuesday for consultations that have not yet been officially confirmed by Russia.
Quoting a source, the ITAR-TASS separately reported that a "Syrian government delegation" will meet with Lavrov in Moscow on Thursday.
The Syrians' visit comes amid Western media reports of a new Russia-US initiative that would see Assad stay in power until 2014 while preventing him from further renewing his mandate.
UN and Arab League envoy Brahimi arrived in Damascus on Sunday and has also met with leaders of the opposition party that also makes periodic visits to Moscow.