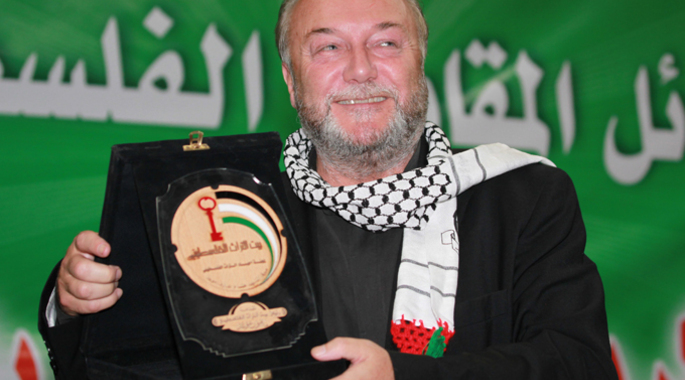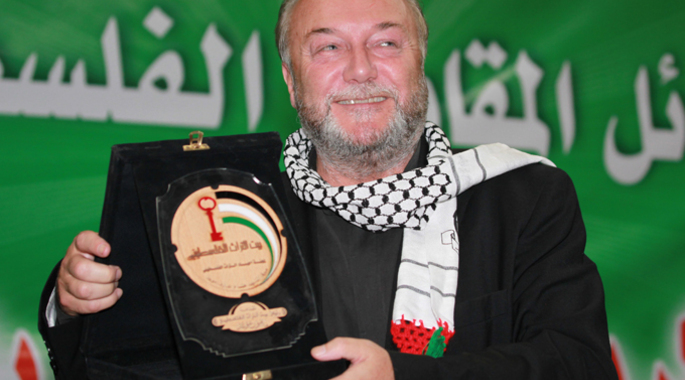 George Galloway is being investigated by police after declaring that Bradford is "an Israel-free zone" in a speech.
The veteran politician told an audience Israelis are not welcome in the city, in remarks that have caused an outcry after they spread via social media.
In the speech, which can be seen online, Mr Galloway said: "We have declared Bradford an Israel-free zone.
"We don't want any Israeli goods. We don't want any Israeli services.
"We don't want any Israeli academics coming to the university or college.
"We don't even want any Israeli tourists to come to Bradford even if any of them had thought of doing so.
"We reject this illegal, barbarous, savage state that calls itself Israel.
"And you have to do the same."
West Yorkshire Police said it had launched a probe after receiving complaints about the Bradford West MP's comments.
A spokesman said: "We have received two separate complaints about comments attributed to George Galloway MP during a speech he gave at a public meeting in Leeds on August 2. We are currently investigating the complaints."
Mr Galloway – previously MP for Glasgow Kelvin and Bethnal Green and Bow in London – was filmed speaking in front of a Palestinian flag at the Respect Palestine meeting.
The MP has courted controversy throughout his political career and has been a strident critic of Israel's behaviour towards the Palestinians.
He was expelled by Labour in 2003 for "bringing the party into disrepute" with comments he made regarding the invasion of Iraq.
In 2012 he was forced to clarify his comments after claiming that WikiLeaks founder Julian Assange – facing sexual assault allegations – was guilty of nothing more than "bad sexual etiquette".
Mr Assange is wanted in Sweden to face allegations – which he denies – of sexual assault made by two women.
After he was widely criticised for his remarks, Mr Galloway said "no never means yes" but the Assange allegations were "not rape as most people understand it".
uk.news