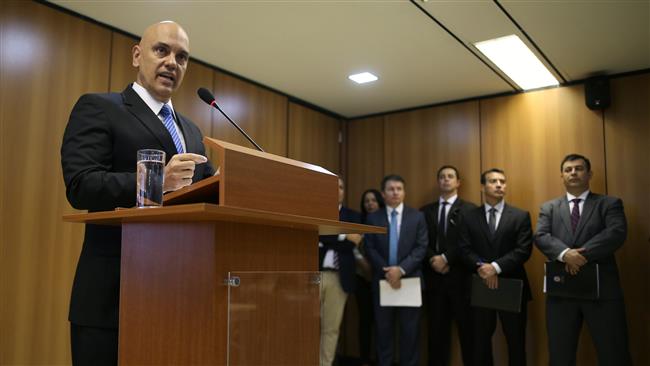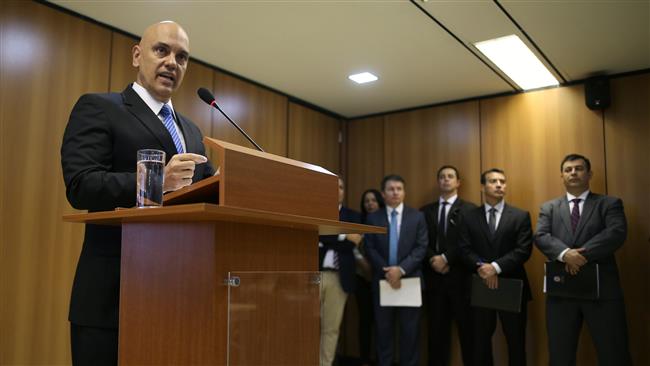 Brazil has arrested 10 people on suspicion of belonging to a terror group and preparing acts of terrorism during next month's Olympic Games in Rio de Janeiro, the justice minister says.
Alexandre de Moraes said on Thursday that the ten individuals, all Brazilians, were arrested in the southern state of Parana.
"It was an absolutely amateur cell, with no preparation at all, a disorganized cell," the minister said.
According to the Latin American country's Justice Ministry, the operation to arrest the suspects spanned nine states in Brazil.
The minister said the leader of the group was based in the southern Brazilian city of Curitiba, but others spread in other states.
A court in Parana said there were indications that the group was planning to use weapons and guerilla tactics to achieve its aim.
Meanwhile, Interim President Michel Temer has called an emergency cabinet meeting.
According to Brazilian officials, the suspects were not members of the Daesh terrorist group, which is mainly operating in Iraq and Syria, but had tried to make contact with the group.
This comes as the Olympic Games are set to start in Rio de Janeiro on August 5. The event is expected to attract millions of people.