Latin America
Brazil faces general strike over government austerity measures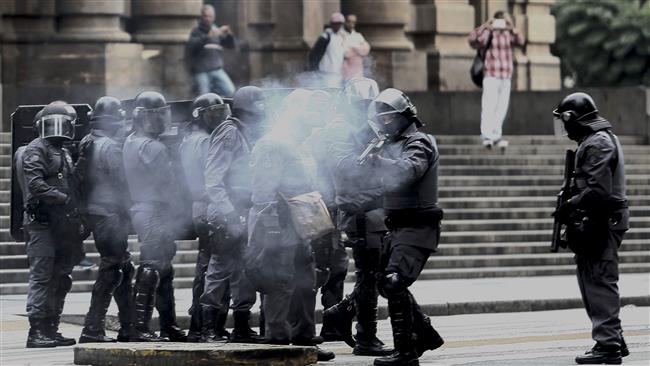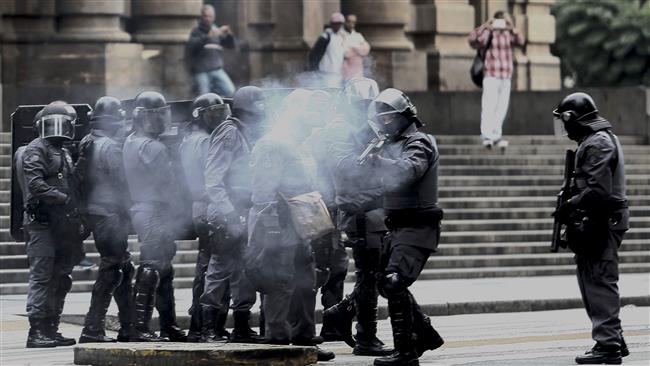 Brazil is hit by a nationwide general strike sending major cities into chaos and partial shutdown.
Millions of workers took part in the industrial action staged on Friday to protest the government's proposed pensions overhaul.
"We are demanding our rights, as workers, because the president of the country proposed a law for people to work more and live less, so you will only receive your pension when you die," said Edgar Fernandes, a dock worker protesting in Rio de Janeiro.
The proposed reform, if approved by Congress, could set the minimum retirement age at 65 for men and 62 for women.
Meanwhile, the government downplayed the protests, saying many workers had not joined the strike.
"We don't have a strike, we have widespread riots," said Justice Minister Osmar Serraglio.
In major cities, skirmishes broke out between riot police and protesters who had set up roadblocks in the cities of Rio, Sao Paulo, Belo Horizonte and Brasilia.
Millions of public transport staff, bankers, teachers and post office workers, as well as miners and oil workers have walked off their jobs.
Many others were forced to stay home due to the strike because they could not find public transportation.
Unions and leftwing organizations had called for the general strike to oppose center-right President Michel Temer's push for a sharp reduction in pension benefits and other austerity reforms.
Temer's administration argues that the reforms are needed to revive the ailing economy.
The administration has warned that the pension system will go bankrupt should the proposed reforms not be approved by Congress next week.