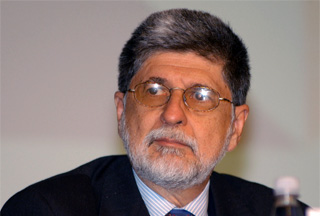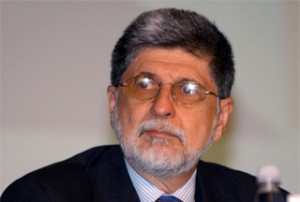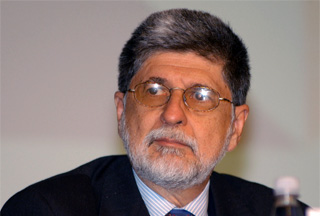 Brazilian Foreign Minister Celso Amorim says his country feels "great affinity" towards China in its dealings with Iran's nuclear issue.
Amorim said on Thursday that Brazilian President Luiz Inacio Lula da Silva had outlined Brazil's defense of Iran to Chinese President Hu Jintao during a summit of so-called BRIC nations of emerging economies in Brasilia, which includes Brazil, Russia, India and China.
"Our impression… is that the effectiveness of sanctions is debatable," Amorim said.
He noted that Lula set out the same position in talks with visiting Indian Prime Minister Manmohan Singh.
"President Lula gave an explanation, to provide better transparency, on what we've done in relation with Iran. And we see great affinity with the points of view of each country," AFP quoted Amorim as saying.
Brazil, a non-permanent member of the UN Security Council, has repeatedly called for a diplomatic solution to Iran's nuclear issue, along with other countries such as Turkey and Lebanon.
Russia and China, two veto-wielding members of the UN Security Council, have also urged diplomacy on Iran.