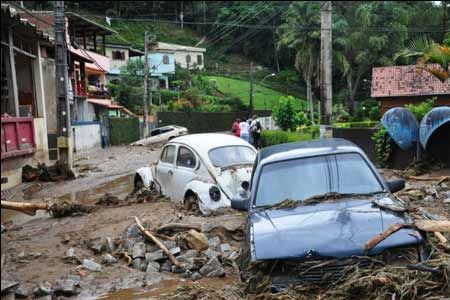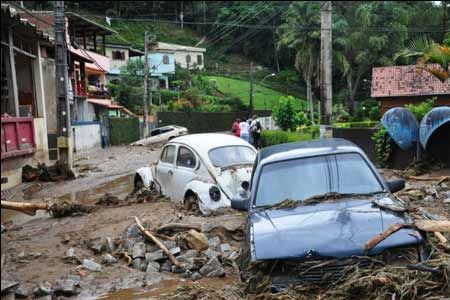 More than 500 people have been killed by flooding and mudslides in southeastern Brazil as heavy rainfall hampers rescue efforts in remote areas.
At least 529 people have lost their lives in Rio de Janeiro. Teresopolis and Nova Friburgo are the towns worst hit by one of Brazil's deadliest natural disasters.
It is feared the death toll from mudslides and flash floods could climb further as rescue workers retrieve more victims buried under collapsed homes and buildings, Reuters cited local and state authorities on Friday.
Rivers of mud unleashed by heavy rains have reportedly flooded parts of the mountainous Serrana region. Devastating floods swept away cars and toppled buildings. Hundreds were also driven from their homes. Vast swaths of towns in the area are now buried under layers of earth.
According to the O Globo television news network, the calamity in the Serrana region has surpassed a 1967 mudslide disaster in the coastal town of Caraguatatuba in which 436 people were killed.
Rescuers are finally arriving in villages cut off because of destroyed roads and bridges in order to conduct their operations. This is while there is a high risk of further mudslides as rain continues to fall on the waterlogged region, making the soil more unstable.
"The rain did not stop at dawn and is continuing in the morning, which is making the rescue efforts more difficult," said Lieutenant Rubens Placido, a fireman in the hard-hit town of Nova Friburgo, on Friday.
He added, "The number of deaths is going to rise quite a bit. There are still a lot of people buried."
Brazilian President Dilma Rousseff has vowed to allocate additional funds to assist the flood victims. This is Rousseff's first crisis only two weeks after assuming power.