World News
Brazil floods death toll rises to almost 100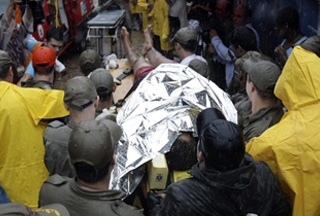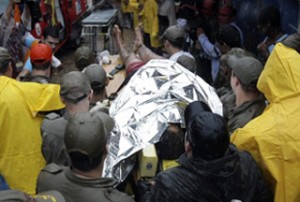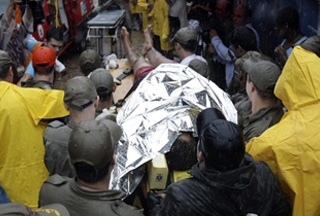 The death toll in the Brazilian state of Rio de Janeiro has reached 95 after mudslides and flooding caused by heavy downpours battered the tourist city.
It is the heaviest rain in three decades to hit the South American country.
A state of emergency has been declared and officials have warned the death toll could rise as rain continued to pour after 24 hours in Rio and neighboring city of Niteroi.
Mudslides have reportedly buried many houses in Rio's hillside shantytowns, injuring at least 40 people.
Many more remain missing and rescue teams have stepped up their operations to find them.
With many streets under water, Rio's transport and commerce system has been shut down bringing the city to complete paralysis.
Morning flights in and out of the busy city have also been cancelled or delayed, while millions of people passed the night without power.
In a statement on Tuesday, Rio's mayor Eduardo da Costa Paes, described the situation in Brazil's second-largest city as chaotic and appealed to citizens to stay at home.
While admitting that preparedness for heavy rainfall in the city was "less than zero", Paes added that 10,000 houses remain at the risk of collapsing.
He also said that the rains had left 12,000 people homeless.
President Luiz Inacio Lula da Silva, meanwhile, urged residents in high-risk areas to leave their homes.
The grave situation has brought down heavy criticisms on the government, which is blamed for abandoning the Rio slums and turning a blind eye on illegal constructions there.
Da Silva has however shouldered-off the criticism, accusing local officials of not enforcing adequate building standards in areas prone to landslides.
The southern hemisphere's summer has been particularly hot and rainy in Rio de Janeiro this year.
In January, at least 39 people were killed by a landslide in a plush beach resort halfway between Rio de Janeiro and the port city of Santos.