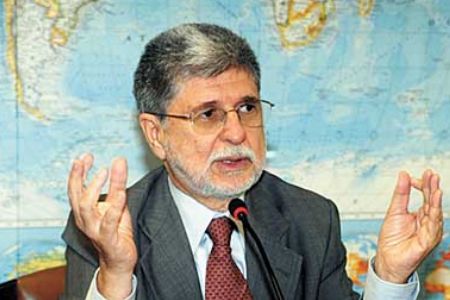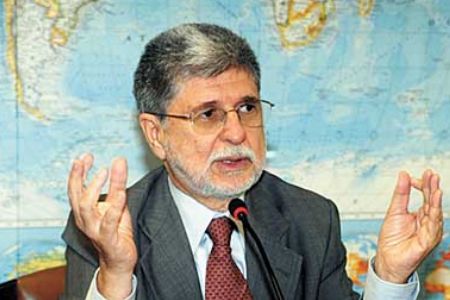 Brazilian Foreign Minister Celso Amorim says the West has no tangible evidence to support its claim that Iran is trying to produce nuclear weaponry.
There is no proof suggesting Tehran is seeking the technology to develop nukes, Amorim said in an interview with Swissinfo in the Brazilian capital of Brasilia.
He added that the Tehran declaration, which was brokered by Brazil and Turkey on May 17, is the first step to confidence-building,
He said before jumping to conclusions about Iran's real ambitions, one should see what other countries are up to.
Nuclear weapons states have 'no positive intentions' and these countries should reduce their arsenals rather than trying to shrink Iran's uranium reserves, the Brazilian leader underlined.
"[Iranian] President [Mahmoud] Ahmadinejad has announced if any agreement [on the nuclear standoff] is based on the Tehran declaration, they (Iranians) will not need to enrich uranium to 20%. Is there any more positive reply than that?" the Brazilian president asked.
Based on the Tehran declaration, Iran agreed to ship 1,200 kg (2,645 lb) of its low-enriched uranium to Turkey in exchange for 120 kg (264.5 lb) of 20 percent-enriched nuclear fuel rods.
The 20-percent-enriched fuel is needed to power the Tehran medical research reactor, which produces radioisotopes for treating cancer patients.
Iran has made it clear that any future negotiations or agreement on its nuclear program must be based on the Tehran declaration.