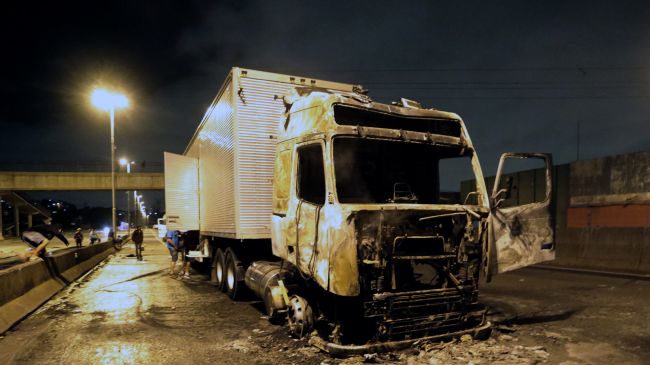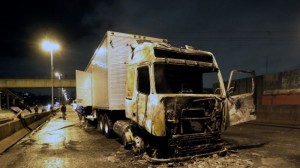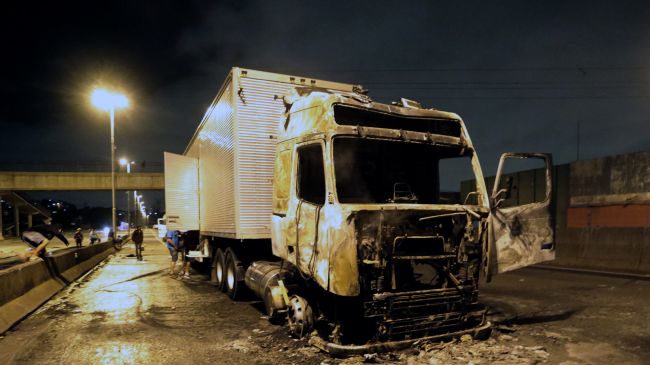 Brazilian police have arrested around 90 people in the country's largest city, Sao Paulo, amid violent protests over a recent police killing of a 17-year-old boy.
The arrests took place during a demonstration held in the city on Monday to protest the killing of the teenager, Douglas Rodrigues, by a police officer over the weekend.
The protest turned violent when police fired tear gas to disperse the crowd.
During the clashes, demonstrators burned at least five commuter buses and three tractor-trailer trucks. In addition, one pedestrian was injured during a shooting and was taken to the hospital by police.
Police say the killing of Rodrigues took place on Sunday when an officer accidentally discharged his weapon and hit the teenager, who later died at hospital.
Brazil has seen numerous demonstrations since June, with protesters demanding more public spending on schools, public health, and transportation.