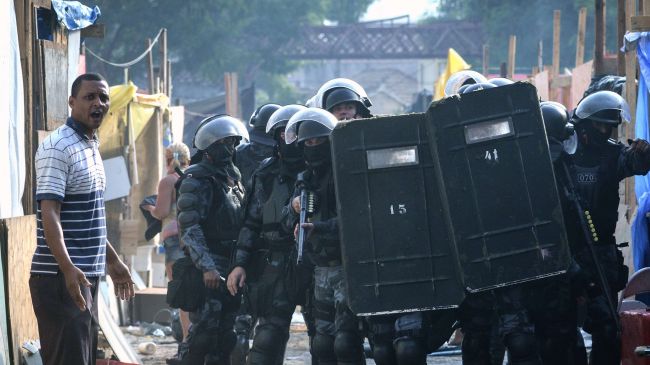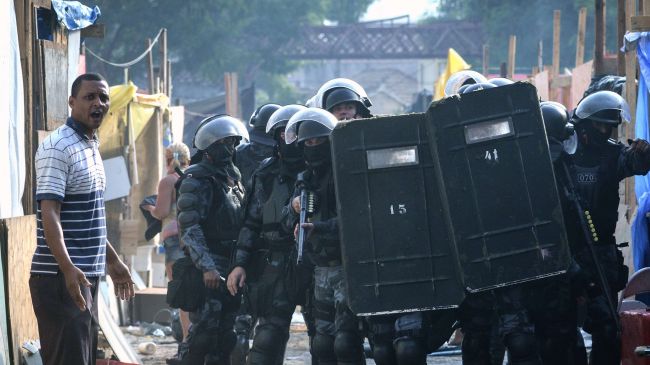 A Brazilian court has issued marching orders for nearly 5,000 people illegally residing in abandoned buildings in Rio de Janeiro, triggering violent clashes with the police.
The clashes took place on Friday after the eviction order was issued for the squatters settling in the buildings and car park owned by the telecommunications company Oi.
More than a thousand police officers arrived to move the people out. Some residents fought with police, throwing rocks, Molotov cocktails and setting parts of the building, buses and vehicles on fire.
Police fired tear gas, stun grenades, and pepper spray at some squatters in response.
"Why are we there? Because we are from 'Baixada Fluminense' (another municipality north of Rio de Janeiro). We lost our home during the flooding there and we are now trying to have a house or something like that, because we cannot stay living in other people's houses," said Sandro Sousa, a squatter who was being evicted.
Last Saturday, thousands of Brazilian soldiers fanned out in one of Rio de Janeiro's most notorious slums to provide security less than three months before the FIFA World Cup.
The security push was considered the latest attempt to drive drug gangs out of the infamous Mare slum, which is located near Rio de Janeiro's international airport and is considered a haven for organized crime. Some 2,700 soldiers, sailors and military police entered the slum that is home to 130,000 people.