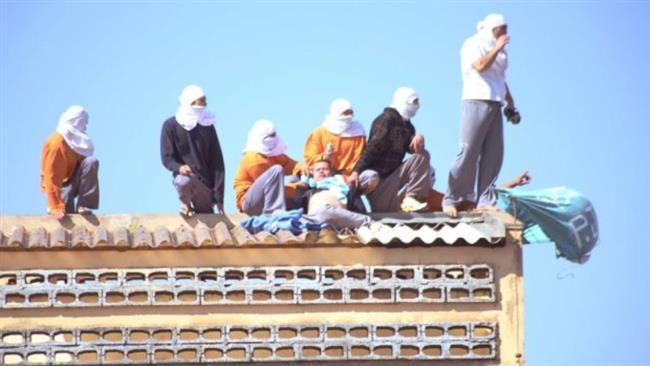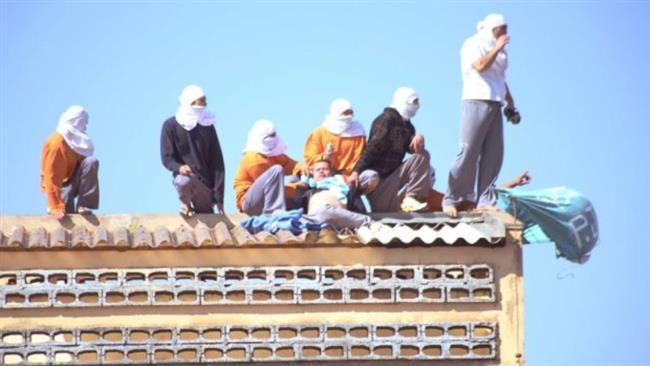 Rioting prisoners have taken control of an overcrowded prison in southern Brazil, holding at least ten other inmates hostages.
The riot erupted at the Parana state prison in Londrina on Tuesday morning, according to local media reports.
Rioters armed with knives and sticks climbed across a rooftop during the riot, dragging hostages with bound wrists and dangling them off the edge.
The rioting inmates also broke windows and set fire in the overcrowded prison as police and family members gathered outside.
Report says that better food and improved conditions are among the inmates' demands. Authorities and rioters are now engaged in talks to end the mutiny.
The Parana state prison is designed to house 928 inmates but has 1,140 prisoners currently.
Prison riots are a regular occurrence in Brazil, where many of the country's prisons are drastically overcrowded and inmates complain of poor living conditions.
Earlier in June two inmates were killed after police opened fire on reportedly armed prisoners during a riot that broke out in Governador Valadares city.
The issue of Brazil's overcrowded jails has in the past triggered international condemnation.According to Amnesty International, Brazil's overcrowded jails hold about 563,000 prisoners nationwide.