World News
Brazil urges US to enter talks to end cotton row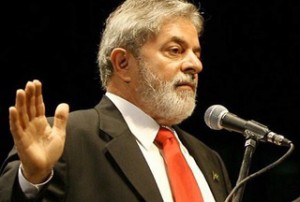 Brazil has urged the US to quickly start negotiations to settle a trade dispute between the two countries over US cotton subsidies.
President Luiz Inacio Lula da Silva on Wednesday called on US President Barack Obama to swiftly start talks on the row. He said Brazil expected Washington to respect the decisions of the World Trade Organization (WTO).
"Brazil has no interest in a confrontation of any kind with the United States, but it is interested in the United States respecting the decisions of the World Trade Organization (WTO)," Lula said.
"We are not pursuing a policy of retaliation," He added. "We want to be respected and that the WTO be respected."
Brazil on Monday said it would raise tariffs on a number of US goods worth USD 591 million to counter Washington's move to unlawfully pay subsidies to US cotton producers.
The World Trade Organization has authorized the South American country to impose levies as high as 100 percent on US imported goods over illegal US cotton aid.
American goods will be subject to import tariffs within 30 days unless the United States agrees to put an end to the subsidies.
Brazil says it may apply another USD 238 million penalty in sectors like intellectual property and service sectors.
In late 2002, Brazil initiated a World Trade Organization (WTO) dispute settlement case against specific provisions of the US cotton program.
In September 2004, a WTO dispute settlement panel ruled against the United States on several key issues. The ruling included key findings among which was that US domestic support measures that are "contingent on market prices" have resulted in excess cotton production and exports that, in turn, caused low international prices and resulted in "serious prejudice" to Brazil.