World News
Brazilian anti-World Cup protesters camp outside stadiums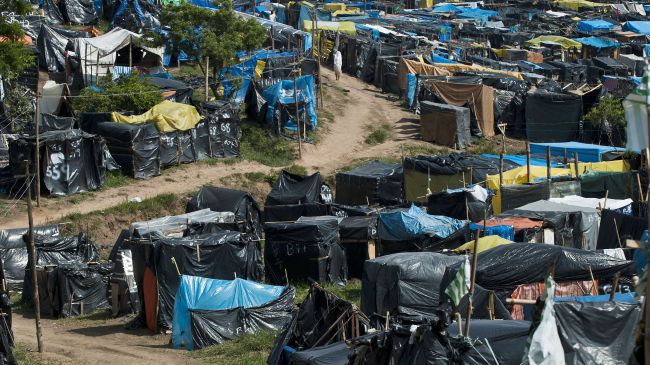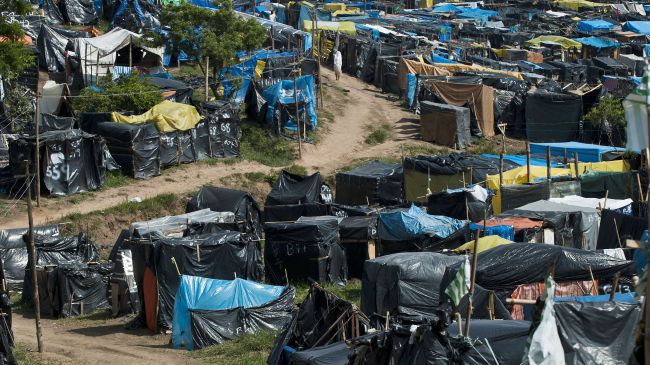 Thousands of protesters have camped outside stadiums in Brazil's largest city of Sao Paulo, where the opening match of the 2014 FIFA World Cup will soon be played, Press TV reports.
The protesters say they are fed up with the rise in rents for housing and want to show their anger at Brazil's hosting of the sports event while poverty remains a major problem in the country.
In the neighborhood of Itakera in Sao Paulo, about 2,000 people have occupied a land close to the Arena Corinthians stadiums, which will soon host the opening match of the World Cup, scheduled to begin in June.
People keep coming to the site, bringing with themselves more material to build an occupation camp, in a move suggesting that they are going to stay there for some time.
"We have to choose between feeding our children and paying the rent. Because becoming hungry is worse than becoming homeless. The money spent on stadiums could have been used to provide us with a place to live," said Laura Cristina da Silva, the leader of the Homeless Movement in Brazil.
House rents in Sao Paulo are one of the highest in the world.
Local administrators, meanwhile, say they have listed 90 different locations that are being occupied illegally by people who claim they have no place to live.
Anti-World Cup sentiment has been simmering in Brazil over the past few months. Critics say the money being spent on the sports event should be invested in better health, education services, transportation, and housing for Brazilians.
Brazil is the biggest country with the largest economy in Latin America; but, according to the World Bank, 15.9 percent of its population of 200 million lived below the poverty line in 2012.